ACROSS THE POND VACATIONS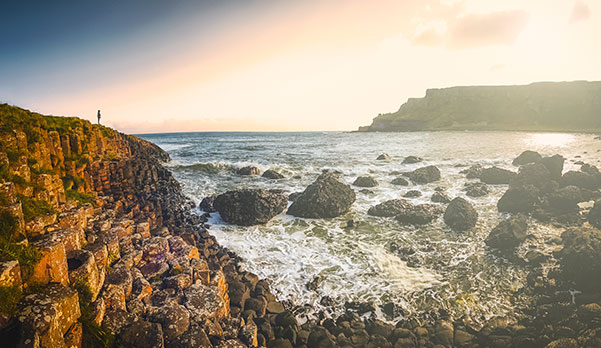 Across the Pond Vacations understands the importance of not just visiting a country, but of diving deeply into its soul.
We provide custom-designed luxury vacations to individual travelers, couples, families, and friends. Whether it's a party of 1 or 99, we have you covered. Across the Pond's highly skilled Destination Specialists are focused on delivering immersive, hands-on experiences, exclusive access, sumptuous relaxation, and incredible support before, during, and after your trip.
Our first-class itineraries enable every traveler to embrace the history, culture, authenticity, and beauty of each destination they visit. We keep abreast of the most up to date knowledge about the United Kingdom and Ireland. We maintain superior relationships with local guides, private drivers, accommodation providers, and other local providers, all of whom enables each one of our Destination Specialists to turn your journey into the trip of a lifetime.
WHY CHOOSE ACROSS THE POND VACATIONS TO HELP YOU PLAN YOUR DREAM VACATION?

We listen. Knowing what you want is the most important part of beginning.
---
Share with us what you have in mind and, combined with our Destination Expertise, the journey of your dreams becomes the trip of a lifetime.

Our Destination Specialists are well-trained experts in travel to the U.K. and Ireland.
---
We have traveled extensively to each of these countries, as well as many other countries around the world. We love travel!
---
Established 2008.

Excellence… it's what we do, and how you should always experience travel.
---
We maintain extremely high ratings across all platforms.
---
We only work with the very best local providers: guides, accommodation, transportation and more.

We include 24/7 support when you're traveling.
---
Day or night, you can call during your travels on a dedicated phone line.
---
We will always be there for you.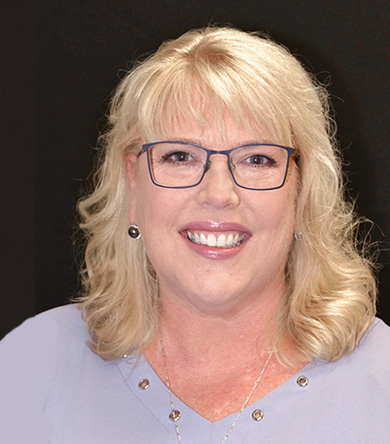 A Southern California native to her Danish mother and Canadian father, international travel has always been in Anne Marie's blood. Her father worked as the Financial Director for a major airline, which meant travel was usually a luxury 
experience with access to behind-the-scenes operations. By age 13, she'd had the opportunity to visit the Canada, Denmark, Ireland, Mexico, Portual, Spain, and the United Kingdom. It was in these formative years when Anne Marie was bitten by the "Anglophile" bug and she fell in love with all things British Isles. In her career, Anne Marie has worked in the Travel and Tourism Industry in varying roles including Travel Agent, Hotel Sales and Catering Manager, Captain's Secretary on a luxury cruise ship, and as a Conference Planner, organizing professional conferences across the country. She has traveled to the U.K. and Ireland extensively and has loved every moment as CEO and Owner of Across the Pond Vacations since its launch in 2008. In her spare time, Anne Marie enjoys spending time working with a local animal rescue, being at the beach, reading, dancing, spending time with family and friends, and of course, traveling. Anne Marie lives in Southern California with her husband and "four-legged kids." Her favorite place to visit, outside of the U.K. and Ireland, is Ka'anapali, Maui, Hawai'i).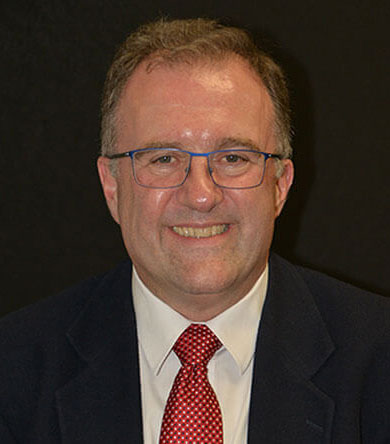 A native Englishman, Across the Pond's COO and Co-Owner, Simon, was born in Nottinghamshire, England. His passion has always been for hiking and traveling. Simon has spent time extensively exploring his home country (the U.K.) and has
enjoyed traveling to Australia, Belgium, Canada, France, Germany, Ireland, Holland, Kenya Mexico, and Portugal. In the U.K., Simon worked as a Walking/Hiking guide, accompanying travelers on multi-day hikes. (Suffice to say, he knows the U.K. thoroughly and up close, from its northernmost tip in Scotland, to the most easterly area in Suffolk, to the furthest point south west in Cornwall.) He has also thoroughly explored Wales (where his English parents retired). In 2004, Simon emigrated to the United States and in 2016 became a U.S. citizen, maintaining dual citizenship with the U.K. He joined Across the Pond Vacations full-time in January of 2016, as well. Simon loves a good pint of British ale with his mates, Indian food, CrossFit, and is a Manchester United supporter. He also serves as Lead Coordinator for a local organization which tends to the needs of the homeless. Simon has a great interest in the history of Rock music and trivia in general. Simon lives in Southern California and adores being so close to the beach. His favorite place to visit (outside the U.K. and Ireland) is Amboseli National Park in Kenya, Africa.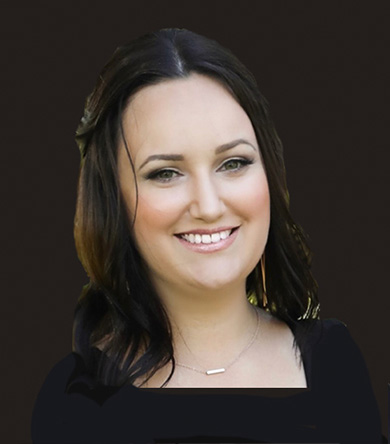 Originally from Northern California, Molly has always been fascinated with Britain and Ireland. From an early age, she was able to travel to both the United Kingdom and Ireland. Inspired by 'Riverdance' as a child, Molly was a competitive Irish 
dancer from ages 5 to 17. Although she's since hung up her dancing shoes (ghillies), her love of Ireland, in particular, remains. Having earned a Bachelor's Degree in History from California State University at Chico, Molly's love of history continues as she is able to learn more, daily, about the British Isles through her work. In her free time she enjoys watching movies, traveling, and spending time with her friends and family (including a few four-legged family members).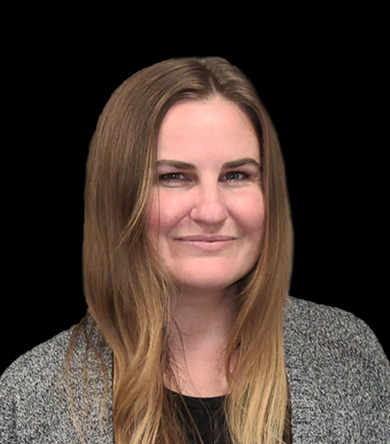 A Southern California native, Hannah not only assists in coordinating Across the Pond's finances, she's also an avid hiker. She loves exploring the forests of California with her son and fiancé.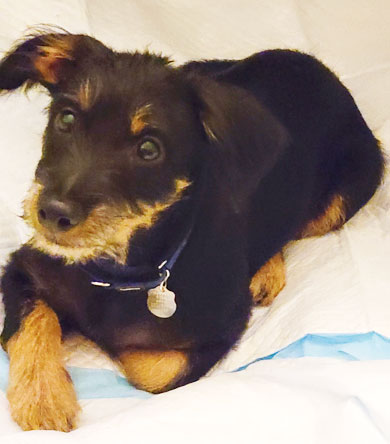 DFP – Director of Fun & Play
Born in late May of 2022, Basil has been appointed Across the Pond's DFP (Director of Fun and Play). While Basil's experience within the Travel Industry has been primarily domestic travel, he's a curious, albeit cautious, pup with a zest for life! 
Favorites include chewing, playing fetch, meeting new people, and kissing as many of them as possible. Part Dachshund and part Yorkshire Terrier, he recommends visiting Yorkshire in England, specifically, home to lots of green fields, hills, and sheep to chase. Basil's primary goal as DFP is to make sure that management sees to taking a break now and then for walkies, as well as ensuring all staff are always on their toes.
Meet a Handful of Our Local Guides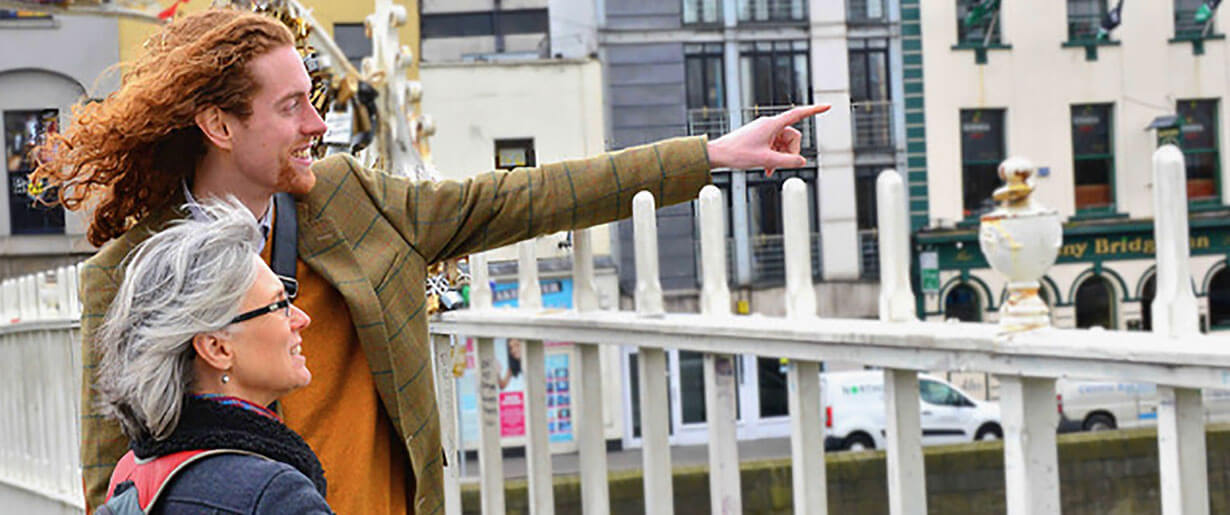 Across the Pond Vacations understand the importance of an experienced, talented, local guide. Whether you are in the company of a local private guide or private driver/guide for a half-day, full day, or multiple days, having the right individual to lead you is absolutely vital. Our guides are fully accredited, insured, and at the top of their field. Many of have won both national and local awards for their touring talents. All guides are thoroughly vetted and have received the highest ratings. Across the Pond Vacations has had the pleasure of working with this elite collection of experts for years. Not only is their touring knowledge truly outstanding, but you'll also find that spending time with them is a joy.
Learn more about just a few of our specially selected local colleagues who love showing off their part of the world.
Journalist, history-buff, and Blue Badge Guide, Erica is a talented and enthusiastic London native who loves to share her fascinating city with our guests. Well-rounded and bursting with knowledge, Erica gives personalized tours ranging from the secret history of the Tower of London to the most amazing highlights of the British Museum.
"Her personality was perfect for us and she was a lot of fun to spend a few hours with."
"London was so much more memorable with a guide who took us through Westminster Abbey and the British Museum, both places we'd been to before, but this time, saw through an entirely new lens with Erica."
Garvan is a passionate historian, thespian and linguist who has been delighting visitors to Dublin for well over a decade. Full of knowledge from both personal study and a degree in Medieval Irish & Celtic Studies, Garvan loves to share his understanding of Irish history and culture. He imparts a genuine feel for Ireland, a lasting admiration and love for his country, and he brightens each client's day with his Celtic hospitality and charm.
"We had a fabulous time with our tour guide in Dublin! Garvan is truly passionate about Dublin, and everything it has to offer. What a pleasure spending time with him!"
Gerard is a former member of An Garda Síochána (the Irish Police Force). Over a decade ago, he decided that it was time for a different kind of badge: certification as an official Irish Tourist Board approved Guide. Eager to share his passion for the culture, deep history, folklore and raw beauty of Ireland, Gerard is well-loved for his personalized tours of the beautiful country of Ireland.
"Having a private tour guide in Ireland was a smart choice. He was able to take us places that tour buses would not have been able to access. Having been born and raised in Ireland, he was full of knowledge about the area."
Donna is a Blue Badge Guide who loves to share her knowledge and enthusiasm for Southern England with our clients. A history and English literature afficionado, Donna regularly guides clients through many of London's celebrated landmarks, as well as top sites outside the city, like Windsor Castle, the Jane Austen historic sights, the Cotswolds, and more! Donna excels at individualizing her tours to ensure the interest and enjoyment of each and every guest.
"Our tour was phenomenal! Not only was she knowledgeable about every site that we visited, but also so friendly and nice. Having Donna's company each day truly added to our travel experience."
David, a Blue Badge Guide, has been guiding through beautiful Yorkshire for quite some time. With a Masters Degree in History and 30 years of teaching under his belt, David's breadth of knowledge and expertise in Yorkshire is unparalleled. Combining his humor, knowledge and passion for this very special area of Northern England, David is among the best of the best and looks forward to showing you both the City of York, and its namesake county of Yorkshire.
"Not only was I unaware of what a fantastic city York is before visiting it, having David show us around truly brought York's history to life! I recommend investing an afternoon (or more) with such a knowledgeable individual – there's no better way to see this area."
Jackie, a Blue Badge Guide, has been a tour guide in the City Of Liverpool since 1995. Her private tours are the "real deal" for Beatles fans travelling "Across the Universe" to see her fabulous city. She is one of only a few officially certified Beatles Guides and was the first to establish herself as a Beatles Guide doing private tours. She has won the Trip Advisor Certificate of Excellence every year since 2011, which subsequently earned her a place in the Trip Advisor Hall of Fame. More recently, Jackie was awarded the "Bespoke Tour Operator of the Year" and "Tour Guide of the Year" categories at the Luxury Travel Awards. Enjoy a "Ticket to Ride" with Jackie, exploring "Here, There, and Everywhere."
"We all really enjoyed our visit with the Beatles guide in Liverpool. We give her 5 stars as one of our most amazing guides! We had a blast on her tour singing old Beatle songs and reminiscing "all things Beatles!" Her tour made our trip to Liverpool a very memorable one indeed!"