Welcome to the land of heather-clad mountains, single malt whisky, honored clans, the home of golf, and a fiercely proud people!
From the Highlands and Speyside, through historic Royal Deeside, and to the bustling streets of Edinburgh, Across the Pond Vacations' luxury Scottish vacation packages offer something for everyone. The home of Celtic heritage dating back over five millennia, golfing on world class courses, iconic distilleries, and spectacular scenery only begin to summarize this country and its hearty and welcoming people.
Walk the legendary Old Course in the charming coastal town of St Andrews. Visit Stirling Castle and learn of the bravery of William Wallace and Robert the Bruce. Sail along the long, dark Loch Ness and search its elusive creature. Sit in the heart of one of the beautiful glens and sip a single-malt Scotch whisky whilst reciting the poetry of "Rabbie" Burns. Explore the many isles, like Lewis and Harris, Skye, Arran, Mull, and more with stunning valleys and unique rock formations.
Majestic castles and histories of clans tell of a long and passionate history. Hospitable people speaking their intriguing brogue, kilt-clad bagpipers, and a strong sense of country pride contribute to Scotland's appeal, as well. Come and discover your own history on a private, independent tour of Scotland. With 24/7 support, Across the Pond Vacations will custom-design the trip of a lifetime, just for you.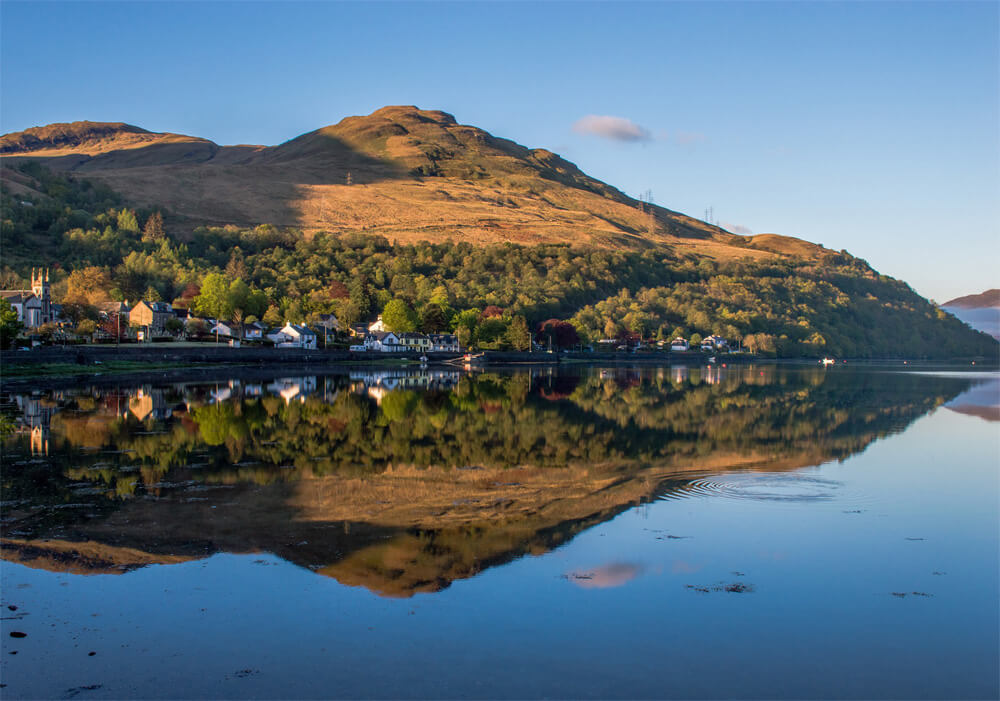 Where would you like to go?
see what our clients have to say
We just had another great trip with Across the Pond Vacations and we're looking forward to a third! The hotels, the private guides, and the entire overall tour was run so smoothly. Our family truly enjoyed a fantastic, well-balanced trip.
We spent 3 weeks traveling from London, England to Inverness, Scotland and we could not have asked for better planning, places to stay or local guides. If we had it to do again, we would change… nothing.
Fabulous! Between "holding my hand" during the decision-making process, promptly answering my questions, and generally just being the perfect Destination Specialists, I cannot thank them enough for everything.