What's in a Name? Funny British City Names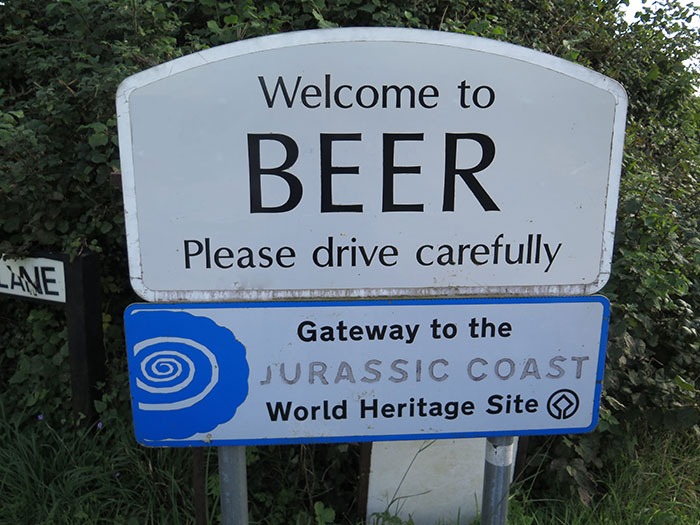 The average American calls to mind a certain image when hearing the word "Britain": London taxicabs, butlers serving the elite in oak-paneled mansions, afternoon tea (pinkies extended) with scones and clotted cream.
Generally, in our "Yankee" minds, the idea tends to be one of dignity, class, and grace. May we be permitted to add another dimension to this upper-crust image?
Allow us to serve up a bit of silliness.
Think Monty Python, Benny Hill, and yes, even The Full Monty. Enjoy a chuckle over these funny British city names. (If you thought your town or street name was embarrassing, imagine having to explain these ones.)
We promise… these names have not been fabricated!
In England
Bachelors Bump, Essex
Beef Lane, Oxfordshire
Beer, Devon
Beggars Bush, Sussex
Bishops Itchington, Staffordshire
Bitchfield, Lincolnshire
Booty Lane, No. Yorkshire
Broadbottom, Cheshire
Cockpit Hill, Derbyshire
Coldwind, Cornwall
Crackpot, North Yorkshire
Crapstone, Devon
Devil"s Lapful, Northumberland
Fanny Barks, Durham
Feltwell, Norfolk
Giggleswick, Staincliffe, Nth. Yorkshire
Happy Bottom, Dorset
Juggs Close, East Sussex
Knockerdown, Derbyshire
North Piddle, Worcestershire
Ogle Close, Merseyside
Over Peover, Cheshire
Pant, Shropshire
Piddle River, Dorset
Ramsbottom, Lancashire
Scratchy Bottom, Dorset
Shittington,, Bedfordshire
Six Mile Bottom, Cambridge
Splatt, Cornwall
The Blind Fiddler, Cornwall
Thong, Kent
Ugley, Essex
Weedon Lois, Northampton
Wet Rain, Yorkshire
Wideopen, Newcastle
Winkle Street, Southampton
In Scotland & Wales
Backside, Aberdeenshire
Ballownie, Angus
Bladda, Paisley
Boghead, Ayrshire
Brokenwind, Aberdeenshire
East Breast, Inverclyde
Fannyfield, Ross and Cromarty
Fattiehead, Banffshire
Long Lover Lane, Halifax
Tarty, Aberdeenshire
The Bastard (a mountain in
Scotland)
Pant-y-Felin Road, Swansea
St. Mellons, Cardiff
Stop-and-Call, Pembrokeshire
Tarts Hill, Flintshire, Wales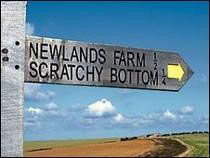 Scottish Family Vacation Packages | England Family Vacation Packages | Wales Family Vacation Packages | Ireland Family Vacation Packages | British Isles Family Vacation Packages