Celebrate St. Patrick's Day in Dublin, Ireland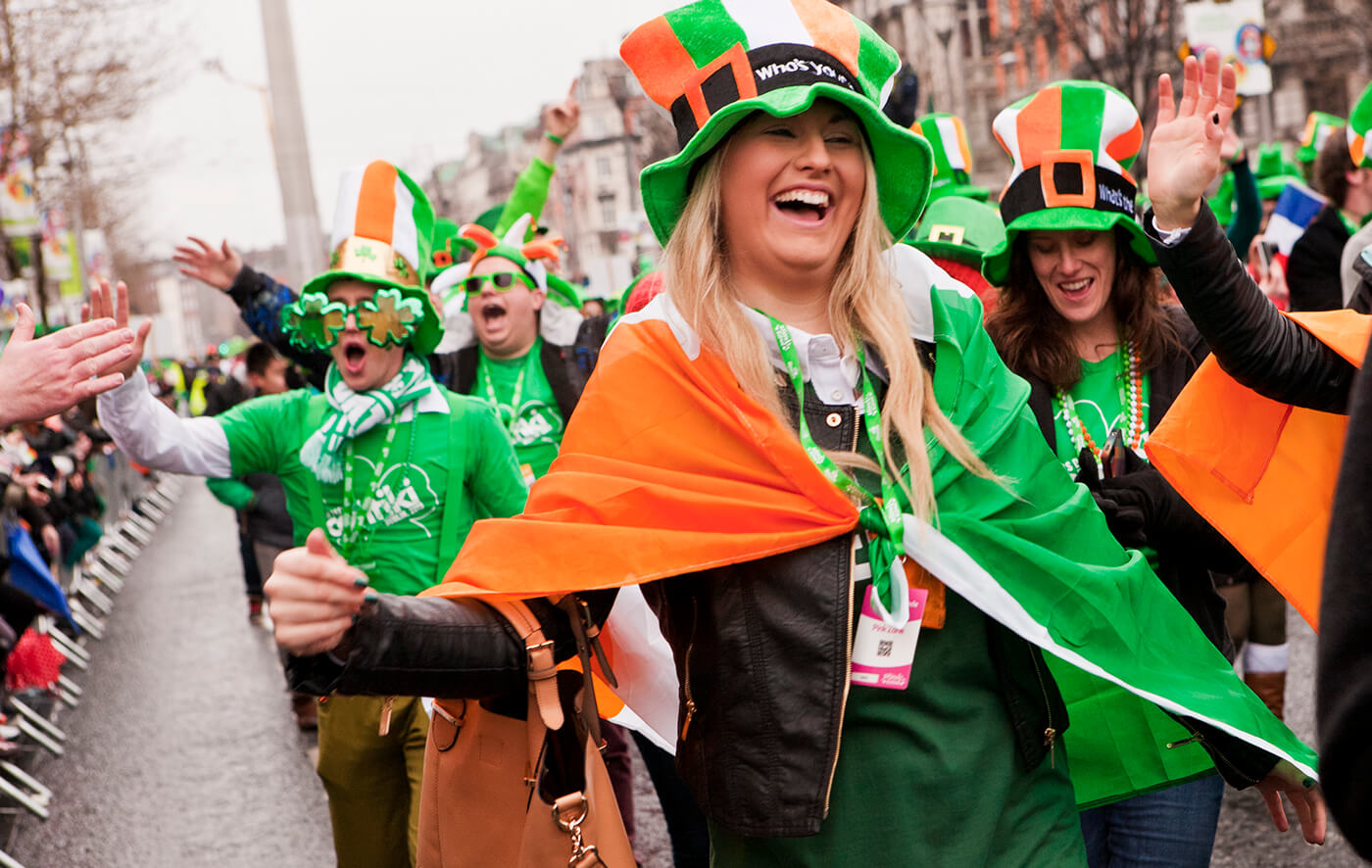 Next year, celebrate St. Patrick's Day in Dublin, Ireland to see how the Irish honor their patron saint. (Hint: it doesn't involve green beer!)

A Week-Long Celebration
One day just isn't enough to celebrate this national holiday. In Dublin, the festivities will begin on Friday and last all week long! Every age will find activities of interest. There are live musical performances, street theatre, children's activities, science and art shows, incredible stunt performances, and lots of food!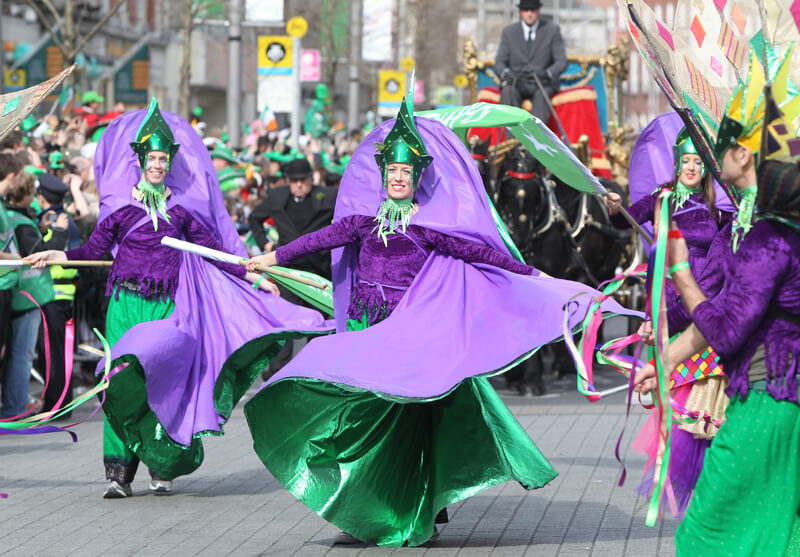 National St. Patrick's Festival Parade
At noon on St. Patrick's Day, Dublin's streets will be filled with over half a million people who will watch the National St. Patrick's Festival Parade. Lose yourself in the excitement of the colors, music, and fierce Irish pride. It's an experience not to be missed!
Enjoy a Pint!
You wont find a green beer in Ireland, but instead, enjoy a variety of local brews. Guinness began brewing beer in Dublin over 260 years ago, and continues to be a pillar of Ireland's history. The Guinness Company celebrates St. Patrick's Day, and the iconic "Black Stuff" with its own five-day celebration of Irish culture. At the Guinness Storehouse you'll find live music, hourly beer tastings, lots of food, and plenty of Irish culture.

A Spectacle of Lights
Buildings across the world will be turning green in celebration of the big day, but nowhere is the color more vibrant than in Dublin. Last year, 68 buildings throughout Dublin were illuminated in vibrant shades of green to celebrate the holiday. Even Dublin's River Liffey will be joining in the fun, taking inspiration from Chicago's annual tradition of tainting the river green. It's an emerald explosion that makes for a completely unique experience that's totally Irish, and a little surreal.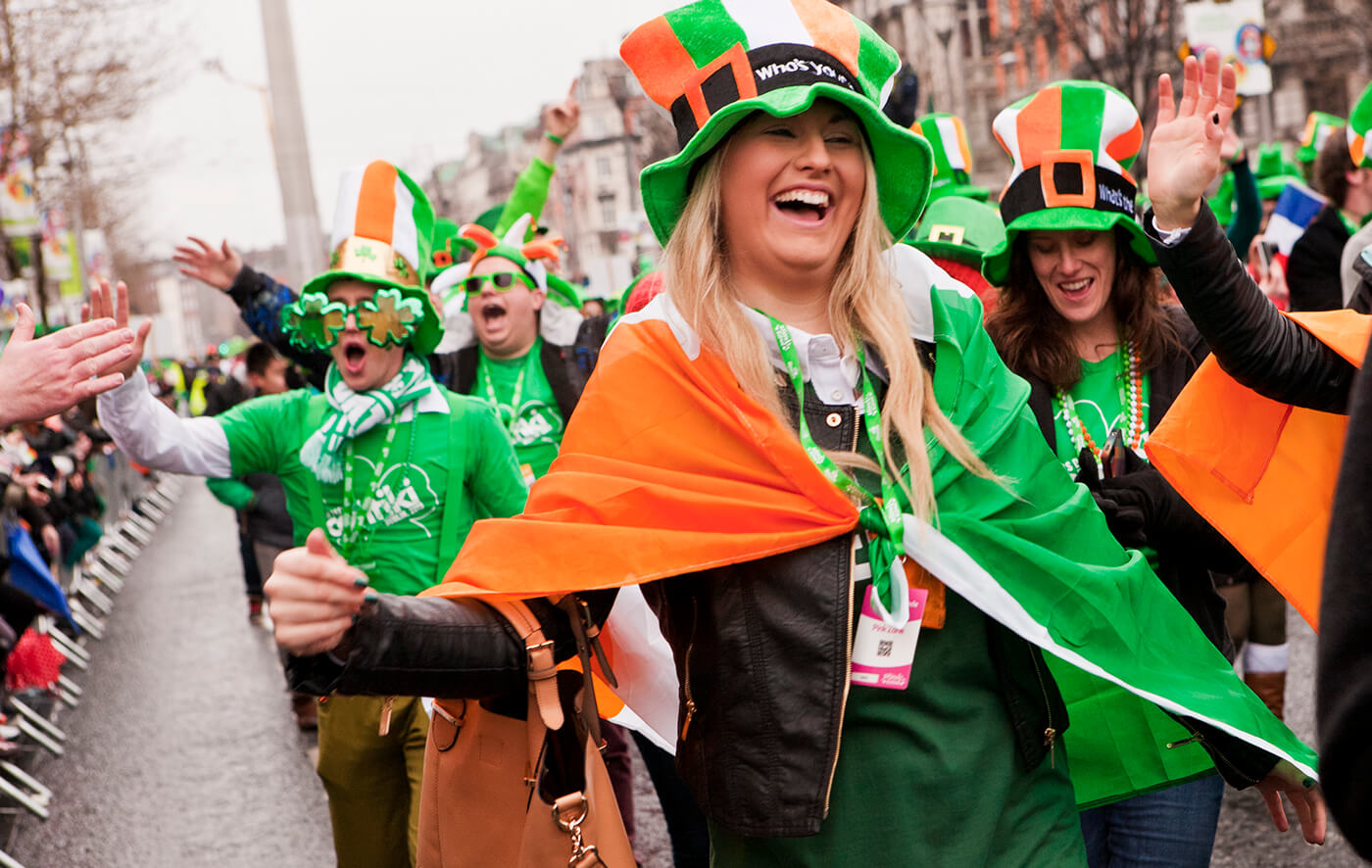 Join The Celebration
Want to join in the fun? You can! Across the Pond Vacations can help you celebrate St. Patrick's Day in Ireland next year! Call us at 310-791-6101 or request a quote online, and one of our Destination Specialist can help you plan the perfect Ireland vacation.
From all of us at Across the Pond, Lá Fhéile Pádraig sona duit! Happy Saint Patrick's Day to you!