Majestic Dreams Await at Ireland's Newly-Refurbished Dromoland Castle!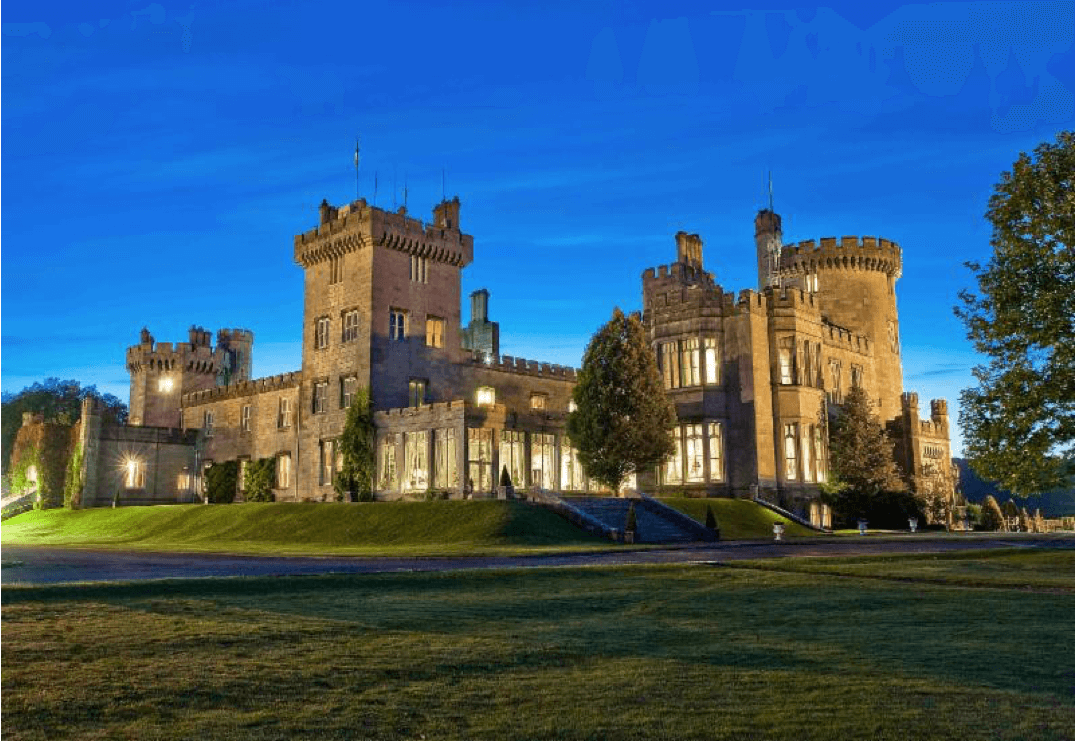 If you've ever dreamed of staying in a castle, now is the time to go! The stunning 5-star Dromoland Castle has just completed a €20 million renovation to its 16th century luxury property, located in beautiful County Clare, Ireland, just minutes from Ireland's Wild Atlantic Way.
Steeped in Irish history, the Castle's owners worked under the guidance of members of the Irish Georgian Society to respect Ireland's architectural heritage. Traditional skills and craftsmanship were used while incorporating the most up-to-date technology, thus preserving the historic charm while enhancing the future legacy of the Castle for generations to come.
Managing Director, Mark Nolan explained, "We've been refurbishing the property for over a year, ensuring the finest comforts while staying true to our noble roots. Given the impressive scale of the space, we've successfully mixed patterns and textures to create harmonious and luxurious rooms. Natural light from generous windows allows the rich color scheme to work by day, while ensuring the rooms are just as cozy and welcoming in the evening, lit by antique chandeliers. We embraced change while honoring and protecting the symbols of legacy."
Imagine yourself looking out the window of your stately bedroom across 450 acres of breathtaking scenery (including a championship parkland golf course). Or, turn your gaze inward and marvel at the Waterford Crystal chandeliers, the hand-woven Venetian silk wall coverings, the gilt antiques, or the commissioned artwork by acclaimed Irish painter, John Brennan, whose unique Celtic-inspired pieces involve gold leaf applied by hand.
Indulge yourself in the lavish interiors, savor exceptionally fine food and superb wines, or simply curl up by the fire in your guest room with a whiskey or book.
Try your hand at falconry, horseback riding, archery, fishing with a private ghillie, or one of the many other traditional outdoor recreational activities available. Or, maybe you just want to relax at the luxurious spa, or indulge in an imaginative cocktail. Go on… you deserve it!
To experience Dromoland's 5-star experience yourself, call Across the Pond Vacations at 310-791-6101 today!
Learn more about our tour packages.
Scottish B&B Vacation Packages | England B&B Vacation Packages | Wales B&B Vacation Packages | Ireland B&B Vacation Packages | British Isles B&B Vacation Packages