Truly Unique British Events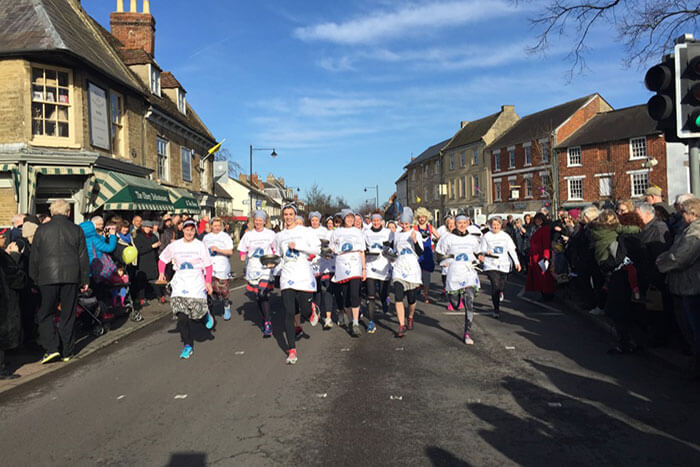 Let's talk about what the Brits do that gives them that wonderfully dry sense of humor. In fact, this "wackiness" is something in which you can partake! Throughout the year, you'll find unique British events to enjoy. Here are just a small sample
Lisdoonvarna Matchmaking Festival
Every September , the basadói r i (matchmakers ) descend upon the small village of Lisdoonvarna, Co. Clare, Ireland for the annual Lisdoonvarna Matchmaking Festival. People from all over the world flock to this bedlam in hopes of finding a kindred spirit. While it's not something to take too seriously, it is, indeed, a good bit of "craic". This month-long festival offers fun, lots of flirting, drink, and dance.
Olney Pancake Race
For those who prefer athletic competition with a lower sodium content, there's always the Olney Pancake Race. Sorry lads, this one's for the ladies, only. As bizarre as it is amusing, this race, held on Shrove Tuesday (Mardi Gras), boasts hundreds of Olney women dressed in "traditional housewife" costumes running down the street, holding pancake filled frying pans. Participants must toss their pancakes from the beginning to the end of this race.
The tradition is reputed to have begun in the 15th century when a local housewife heard the ringing of the bell summoning the congregation to church while she was making her Shrove Tuesday pancakes – in a rush, she raced to church carrying her frying pan (pancake included).
Today the ringing of the church bell still signals the start of the race. The course is 415 yards long and all proceeds, of course, go to charity – a great way to have fun and support a good cause!
Biggest Liar in the World Contest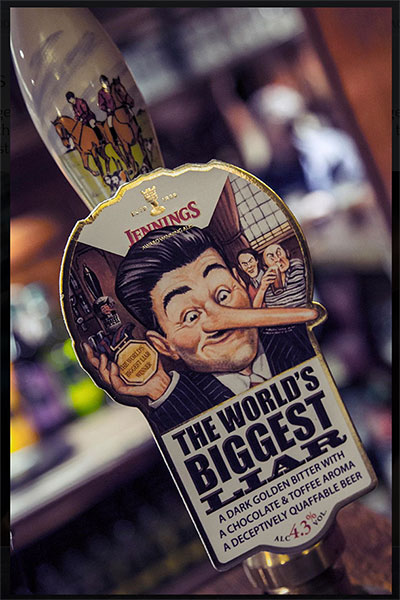 Prefer a more cerebral experience? How about considering The Biggest Liar in the World Contest? This truth-stretching event is held every November at the Bridge Inn, Santon Bridge in Cumbria, in memory of Will Ritson (1808–1890), a pub landlord from Wasdale, who was well known for his "tall tales". Competitors from around the world have five minutes to tell the biggest and most convincing lie they can. Competition rules bar the use of props or scripts. For blatantly obvious reasons, Politicians and Lawyers are banned from entering the competition, as "they are judged to be too skilled at telling porkies".
Cooper's Hill Cheese-Rolling and Wake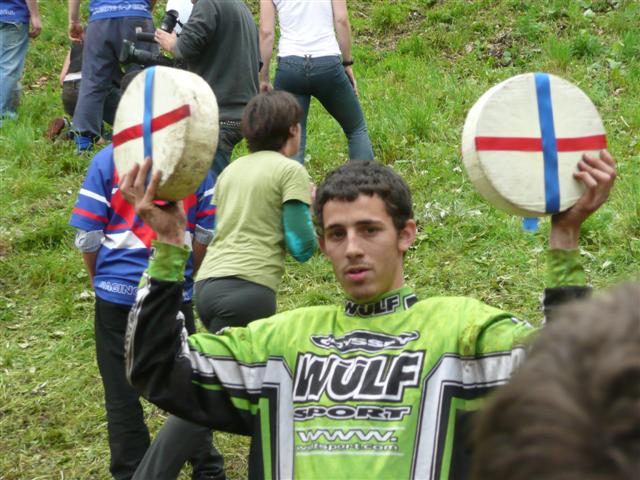 Say cheese! Say cheese rolling! You read that correctly… Double Gloucester Cheese Rolling to be precise. Every May, those with a passion for cheese (and rolling down hills at breakneck speeds) attend the annual Cooper's Hill Cheese-Rolling and Wake in Gloucestershire. Daredevils literally hurl themselves down the steep, grassy slopes of Coopers Hill in pursuit of Double Gloucester cheeses. There are downhill races throughout the afternoon including separate races for men and for women. The race starts with the master of ceremonies rolling a 7 to 8 lb. Double Gloucester "cheese wheel" down the hill. Dozens of competitors run, roll and somersault down the hill after it. It is impossible not to fall over due to the rough uneven slope with a 1:2 gradient. The winners take home the cheeses as well as cuts and bruises. The unique event dates back to medieval times. Beware: we advise this event to you strictly as a spectator. Should you choose to participate, know that this will most likely cause injury and an irreversible lowering of IQs. Ambulances and rescue units await "runners" at the bottom of the hill. But, despite its history of causing everything from sprained ankles to concussions, it is still one of the most popular events in the U.K. today.
But wait, there's more….
Lots more events abound such as the World Pooh Sticks Championships, Husky Racing, Bottle Kicking and Hare Pie Scramble, Nettle Eating, Eel Day, Shin Kicking, Toe Wrestling, Egg Throwing, Pea Shooting, Snail Racing, Black Pudding Throwing, a Pumpkin Parade, and of course, a Christmas Pudding Tossing Race. (Finally we know the purpose of a Christmas Pudding!)
There's an old saying, "There's none so queer as folk." True, indeed! Whatever oddity strikes your fancy, you won't want to miss attending at least one of these crazy, fun-filled events! We can take you there. Call Across the Pond Vacations today. We'll create a custom-designed tour to England, Scotland, Wales, or Ireland that has you smiling, laughing and enjoying a good time!
Scottish Vacation Packages | England Vacation Packages | Wales Vacation Packages | Ireland Vacation Packages | British Isles Vacation Packages