Traditional Irish Soda Bread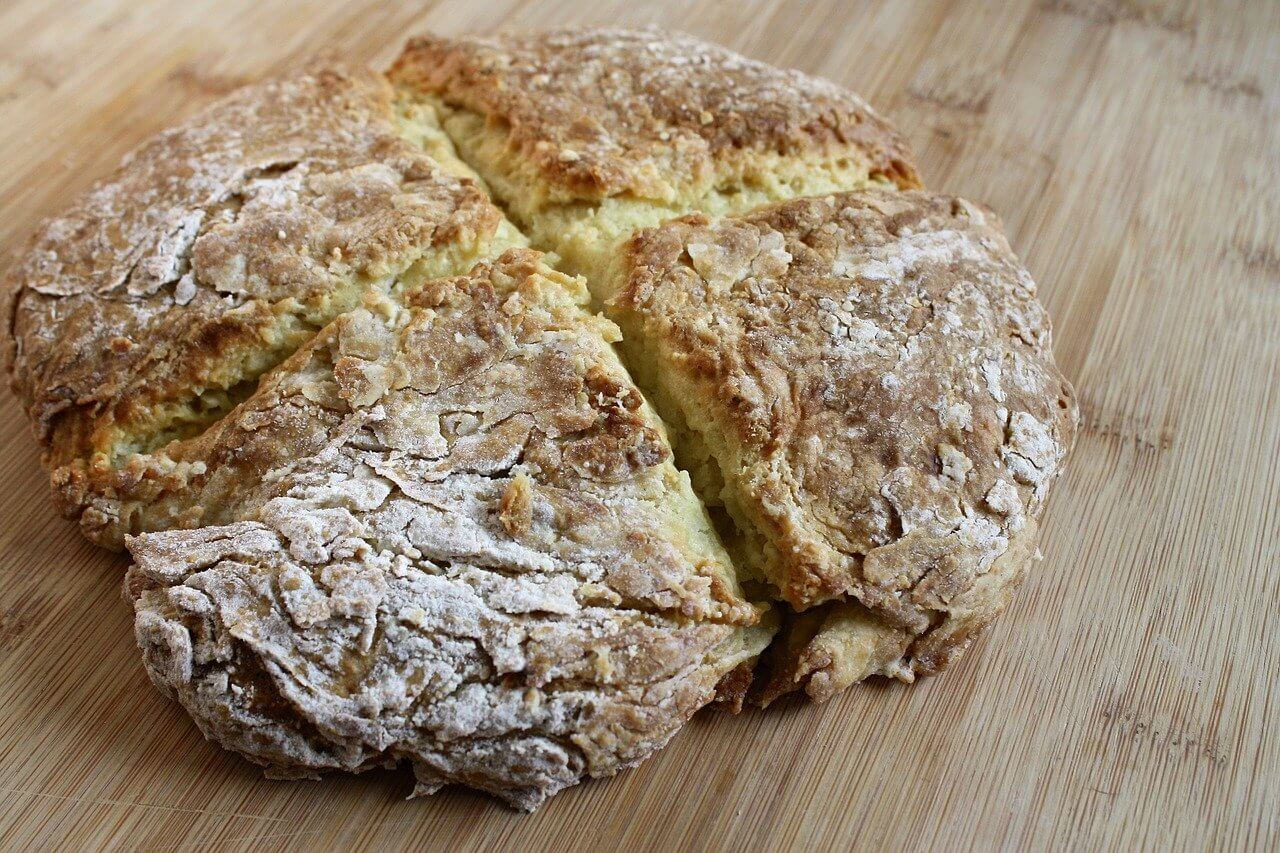 In preparation for St. Patrick's Day, and to accompany our post about Ireland as a great culture and heritage travel destination, we are including this recipe for traditional Irish Soda Bread for you to try at home.
Recipe
Yields: 1 Loaf
Prep Time: 10 Minutes
Cook Time: 35 Minutes
Ingredients
4 cups flour
2 teaspoons baking soda
1 teaspoon salt
1 ¾ cups buttermilk
Instructions
Preheat your oven to 425°
Grease and flour a 9-inch round cake pan.
In a large bowl, combine the flour, baking soda and salt.
Gradually stir in the buttermilk until the dough comes together in a slightly sticky ball.
Turn the dough onto a floured surface and knead gently a few times.
Form the dough into a ball and then press into the prepared pan so that the dough resembles a large disk. (The dough should reach the edges of the pan, but may spring back slightly.)
Cut a large X into the dough with a sharp knife, about ¼ of an inch deep.
Cover the pan of dough with another round cake pan turned upside down and bake for 25-30 minutes, covered.
Remove the top pan and bake uncovered for about 10 minutes more or until the crust is dark golden brown.
Serve warm, preferably with some delicious Irish butter!
In addition to baking traditional Irish recipes, why not delve deeper into Irish culture by staying in a castle, exploring the gorgeous countryside, and thoroughly immersing yourself in the amazing Emerald Isle? Across the Pond Vacations can make that happen with a tailor-made tour to Ireland. Contact us today so that a Destination Expert can design your personalized vacation. Let's get you home . . . to Ireland!