Unique Scotland Restaurants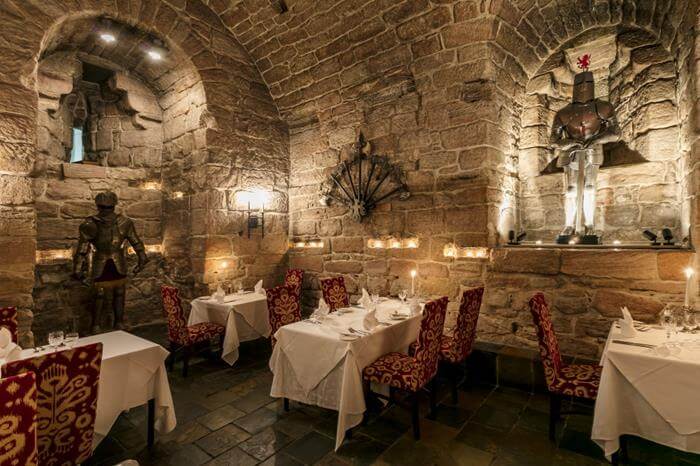 Scotland, the United Kingdom's northernmost country, is a wonderful travel destination with history, architecture, and food to discover. While enjoying all there is to offer, stop at one of Scotland's unique restaurants to refuel and unwind.
Panda and Sons
Panda and Sons is located in Edinburgh, Scotland and rated as one of the world's top 50 bars. You're sure to enjoy a stop here on your vacation travels… that is, if you can find this hidden Prohibition style speakeasy. To find this gem, search in a barbershop storefront for a hidden door. Once you enter the dimly lit vintage setting, sit back and relax with a few cocktails from their extensive menu while nibbling a bit of popcorn.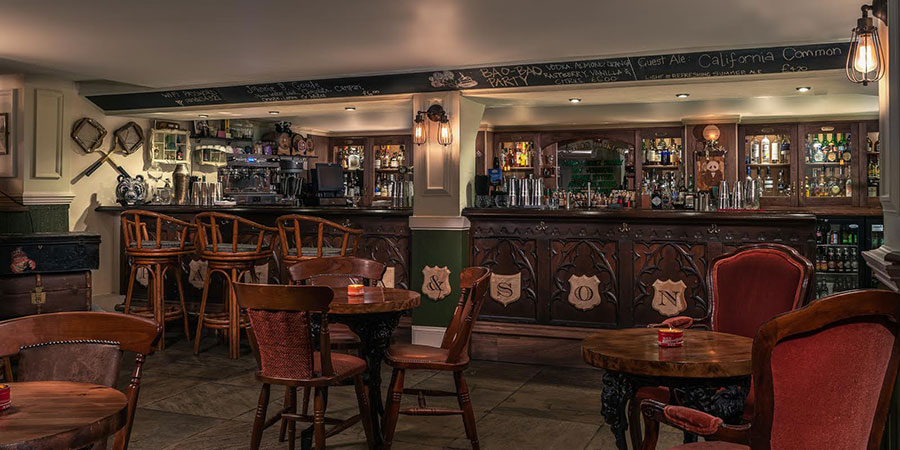 Under the Stairs Café
Located in the heart of Edinburgh's old town underneath the George IV Bridge is the aptly named Under the Stairs Café. A cozy spot for drinks, a charcuterie tasting board, or full meal. It might be easy to miss this hidden gem but worth the search to enjoy the casual atmosphere, dim lighting, and warm fire. From the living room style furniture to exposed brick and low ceilings, you will find it a great place to stop and unwind after a day of traveling around Edinburgh.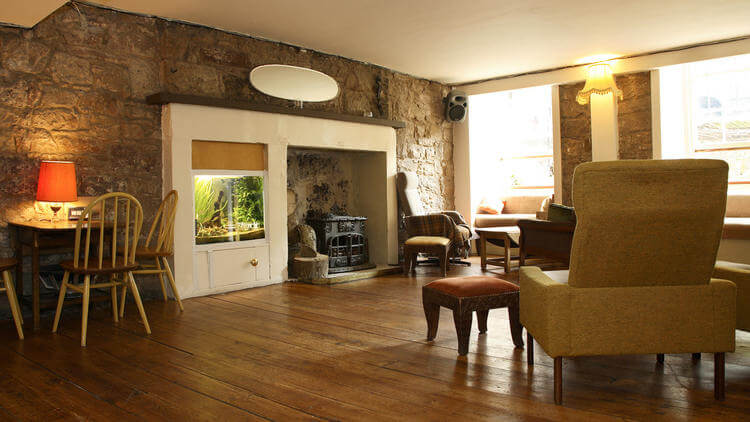 The Dungeon Restaurant in Dalhousie Castle
Dine in a dungeon at The Dungeon Restaurant at Dalhousie Castle, just about 20 minutes' drive south of Edinburgh. Enjoy a fine dining experience at a 2 AA Rosettes restaurant located in a dungeon beneath a classic castle. Before dinner, start with a drink in the secret bar hidden behind a bookcase. Then, descend the stone stairs to the candlelight dungeon decorated with suits of armor, and enjoy a French-inspired meal. Bon Appétit!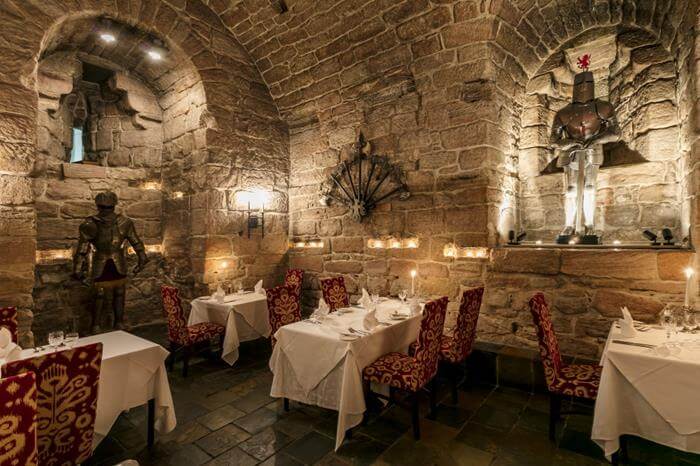 Glenfinnan Dining Car
Are trains your thing? Then check out the Glenfinnan Dining Car, a great vacation stop. When traveling to northern Scotland you will find this restaurant on the tip of Lock Shiel in the small hamlet of Glenfinnan. Located at a working railway station, this meticulously restored dining car no longer moves, but does offer light fare and a great experience for visitors. After your meal, visit the Glenfinnan Station Museum to learn about the West Highland railway heritage.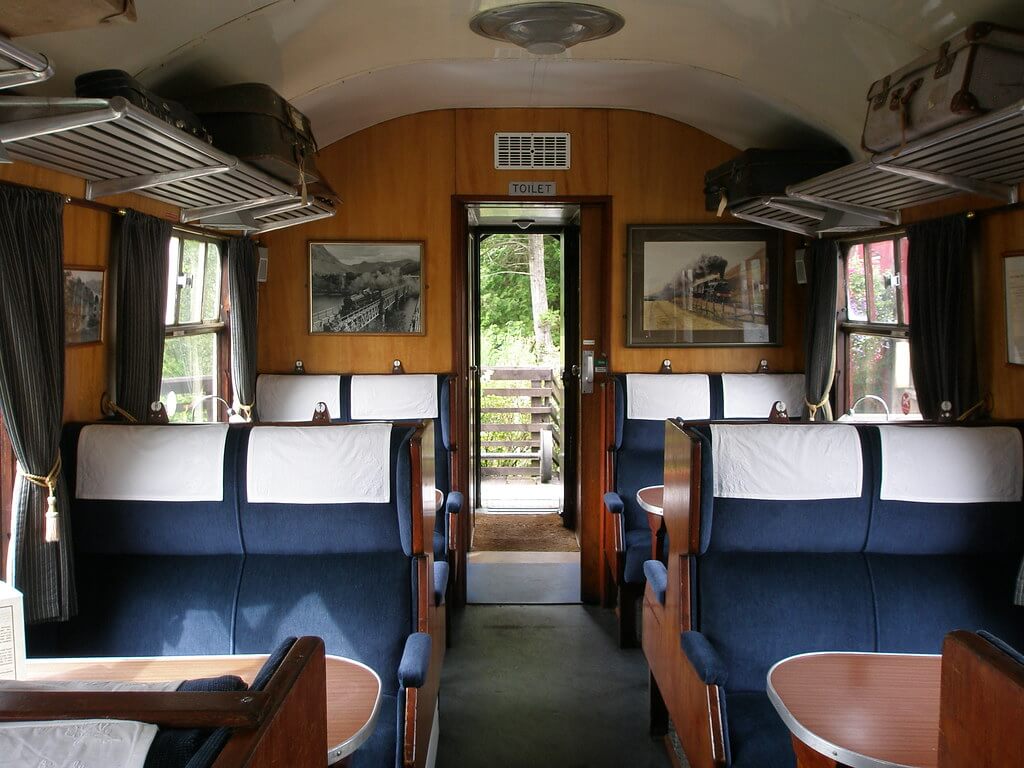 Dining Suggestions Accompany Your Travel Itinerary
At Across the Pond Vacations we always include dining suggestions for meals not included in your travel itinerary. Details are our specialty. When designing your personalized luxury vacation, we listen to your desires and make them reality, and that includes where you dine. While Scotland is a great vacation destination on its own, it's also a beautiful country to explore as part of a trip to England or Ireland. Want to learn more about what we can do for you? Call us at 310-791-6101 or request a quote online and we'll work with you to create an amazing personalized luxury vacation package.