Ireland with Kids: A Historic Family Adventure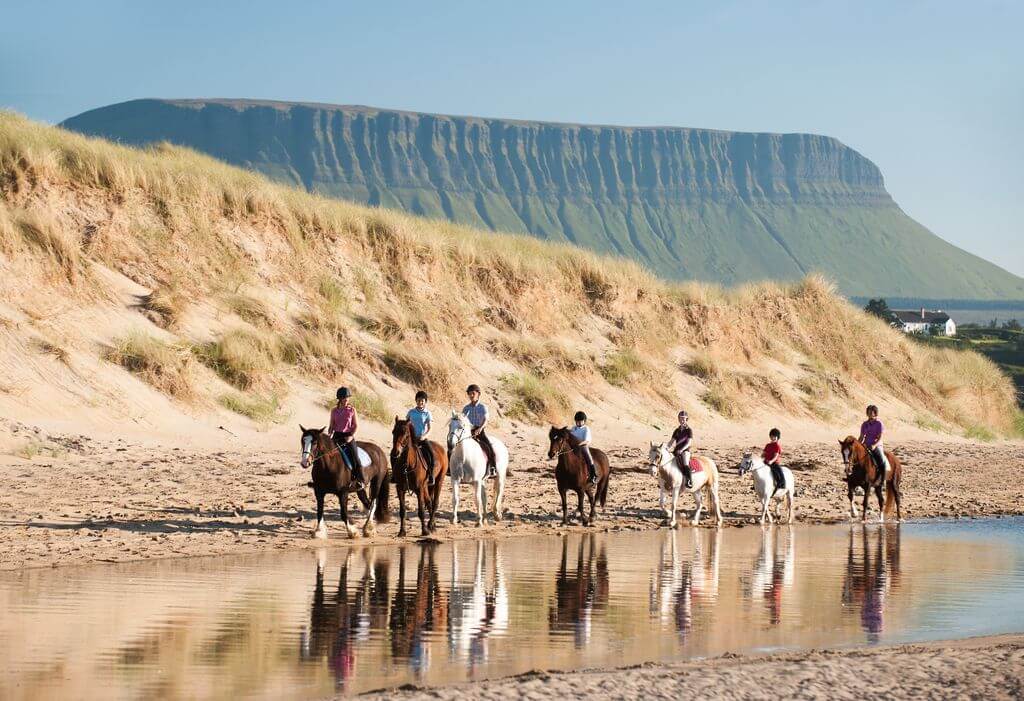 When planning a family vacation, you don't want just any trip – you want an adventurous, educational, cultural and fun experience your children will never forget. So why not take them on an Ireland family vacation where you can build memories to last a lifetime!

The Land of the Horse
What youngster isn't thrilled about the idea of riding a horse? Even a teenager is likely to get excited about the prospect of donning equestrian gear and climbing into the saddle. In Ireland, "The Land of the Horse," you can experience everything from pony treks on the Atlantic beaches to riding lessons across the grassy mountains. In addition, you can visit the Irish National Stud, home of some of the greatest racehorses, and even take a private tour.

Archery
If your child wishes they were Katniss, Legolas, or Queen Susan, you can bring a piece of that dream to reality among the stunning scenery of Ireland. Your family can learn the basics (or show off your already-sharp skills) during an archery session. Let those arrows fly!

Falconry
When we ask our clients what vacation experience thrilled them most, falconry is a common answer. Whose heart wouldn't pound to feel the weight of a hunting bird on their gloved fist? Never mind watching falconry: in Ireland, you participate! Fly a hawk yourself under the care of an expert instructor and feel the thrill of working with these amazing birds of prey in the scenic woodlands. It is a truly unforgettable experience.

Castles
One of the best ways to immerse yourself right into history is to take residence in a castle (but with much more comfort, of course!) Spending a few nights in an Irish castle is an experience like no other. When you're not enjoying the 5-star accommodations, you can explore the gorgeous estate grounds, enjoy afternoon tea, and take part in a wide range of activities (even zip-lining). Why not live like royalty for a vacation you'll remember forever!
Ireland Family Vacation
Whatever your family's vacation style, Ireland's gorgeous landscape is the perfect setting for an unforgettable trip. If you are ready to take the ultimate dream trip to the Emerald Isle, speak with one of our Destination Experts here at Across the Pond Vacations and we can design a vacation package, tailor-made for you. Let us take care of the logistics so that you can be free to relax and make those very special memories with the people you love.
Call us at 310-791-6101 to speak with one of our Destination Experts or request a quote online. We look forward to tailoring your next incredible vacation!