Unique Ireland Restaurants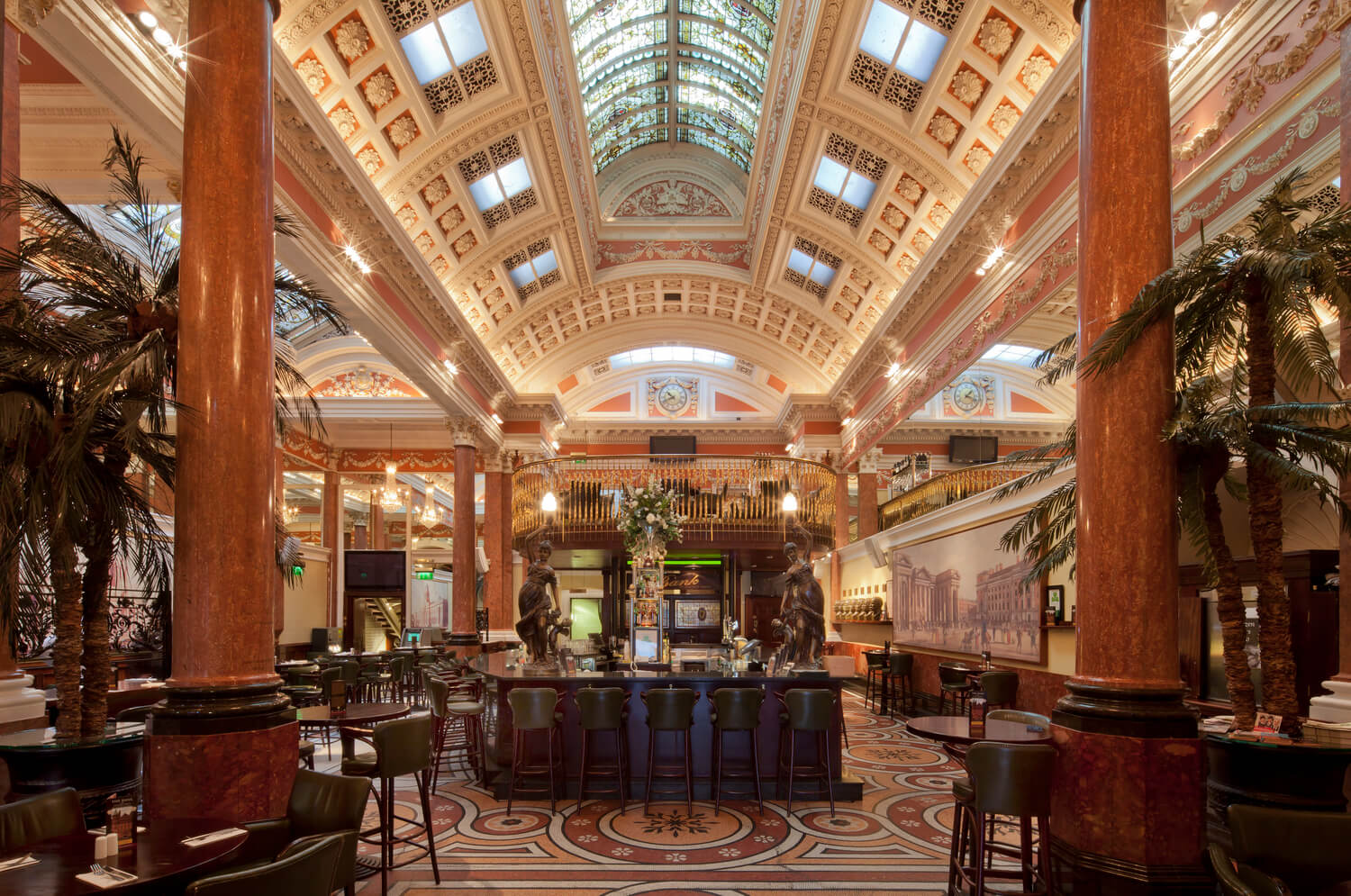 While on your Ireland vacation, we suggest that you experience as much of the local cuisine as possible, and we have found some very unique restaurants for you to explore.
The Blind Pig
The Blind Pig is located in the heart of Dublin, Ireland. It is a hidden underground speakeasy named after the police who turned a blind eye to the liquor rooms of the 1920's prohibition era. A reservation is needed for this small establishment, and you will receive directions and the entry password. It will all be worth it to experience the unique bunker-like setting while enjoying a cocktail or light pub fare.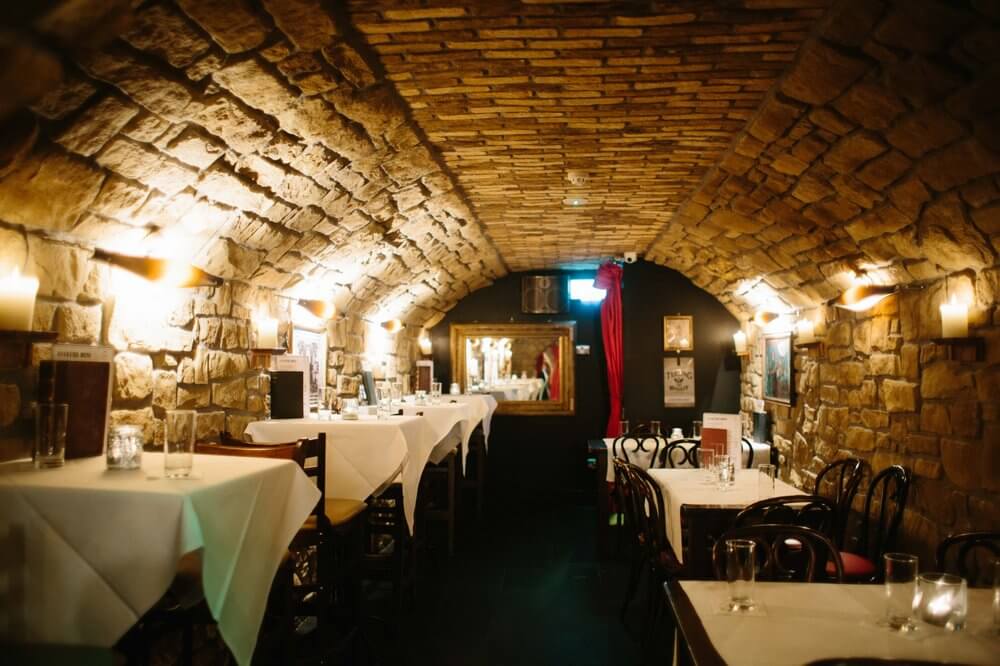 The Bank Bar and Restaurant
Located in the center of Dublin, you are sure to appreciate the stunning architecture in this 1894 bank building that was converted to a pub and restaurant. Dine from a seasonal farm-to-table menu or sip a pint while eyeing the ornate ceiling, walls and columns. Before you leave, be sure to view the replica of The Book of Kells in the bar. And, head down to the vault to see the original Chatwood Safe. With an upscale atmosphere and numerous awards to their name, The Bank Bar & Restaurant is sure to please.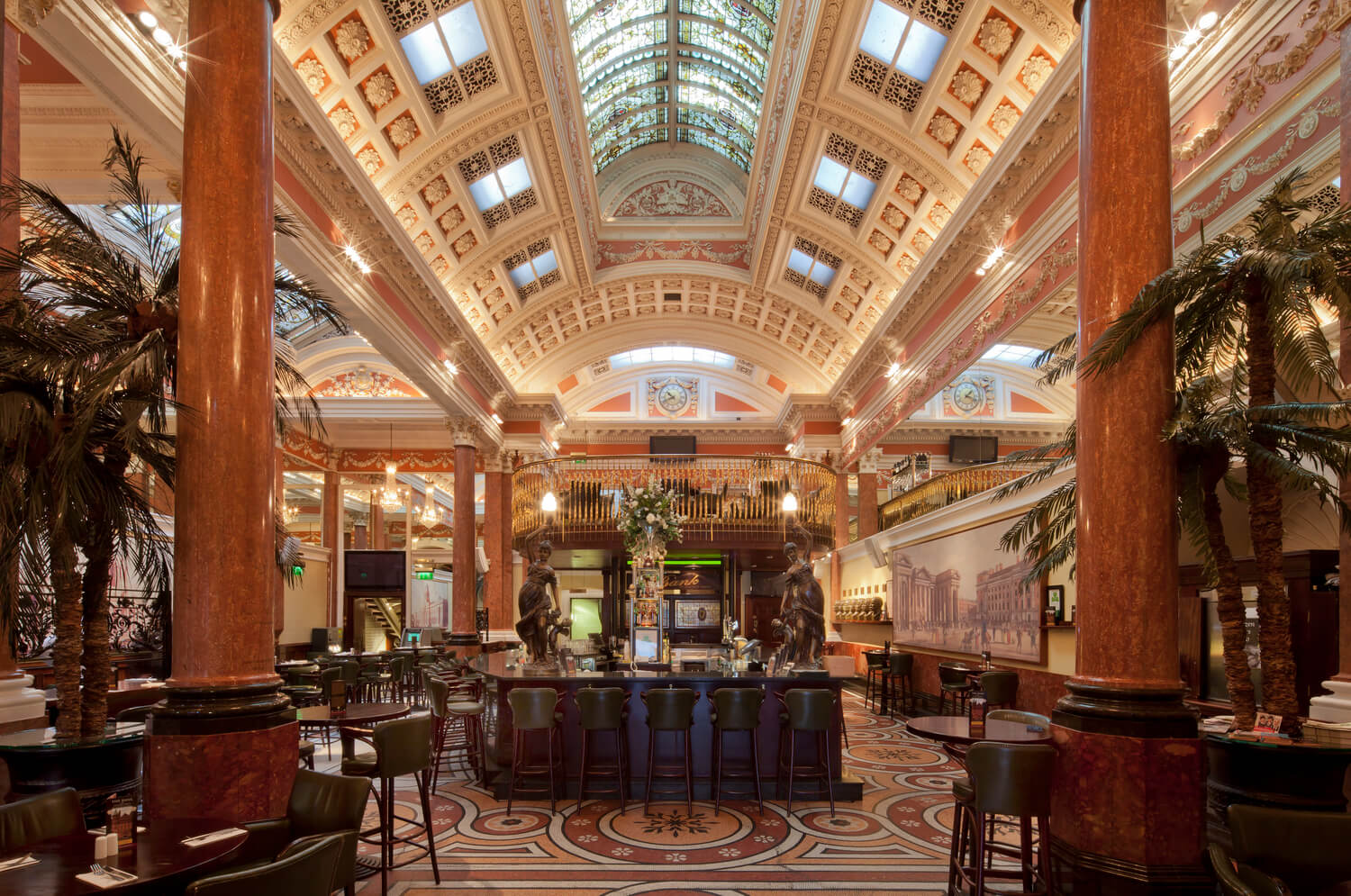 The Hungry Monk
The Hungry Monk is less than an hour drive South of Dublin in the small town of Greystones. From the moment you step inside this small family-run business, you will be greeted by the Gregorian chanting melodies and monk themed décor. Using fresh ingredients, their menu changes with the seasons and includes local seafood and game.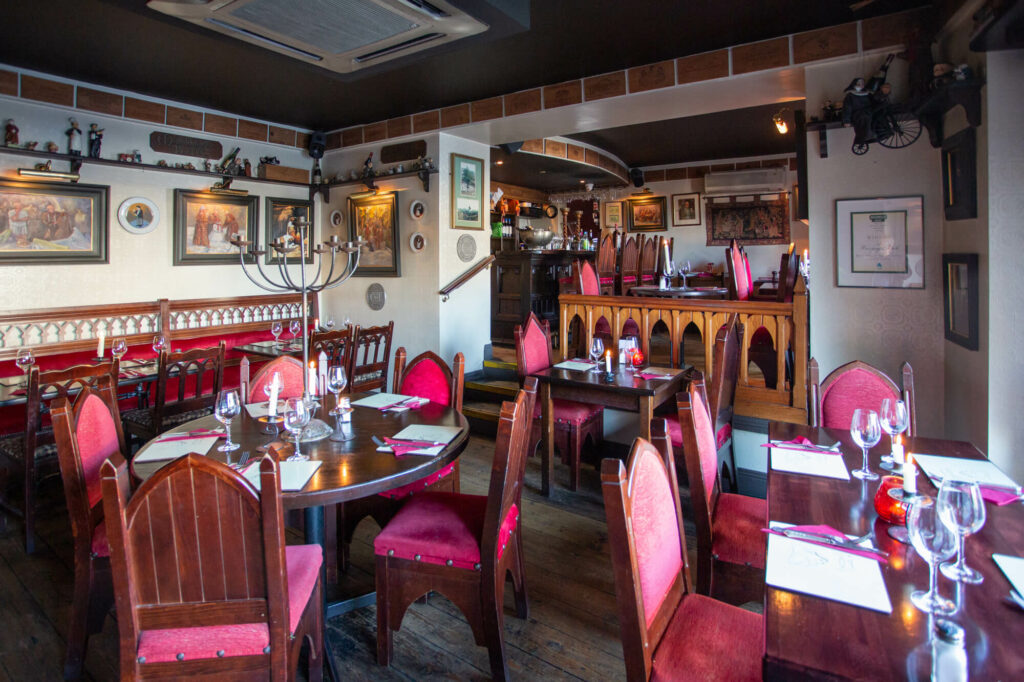 Durty Nelly's
Durty Nelly's is located in Bunratty, which is on the West coast of Ireland just outside of Limerick. This pub dates back to 1620 where, it is said, that the castle guardsmen would have a drink. It has expanded into two restaurants and two bars, so you have plenty to choose from. Try "Local Bar," a great place for food, drink, and entertainment, while you strike up a chat with the locals.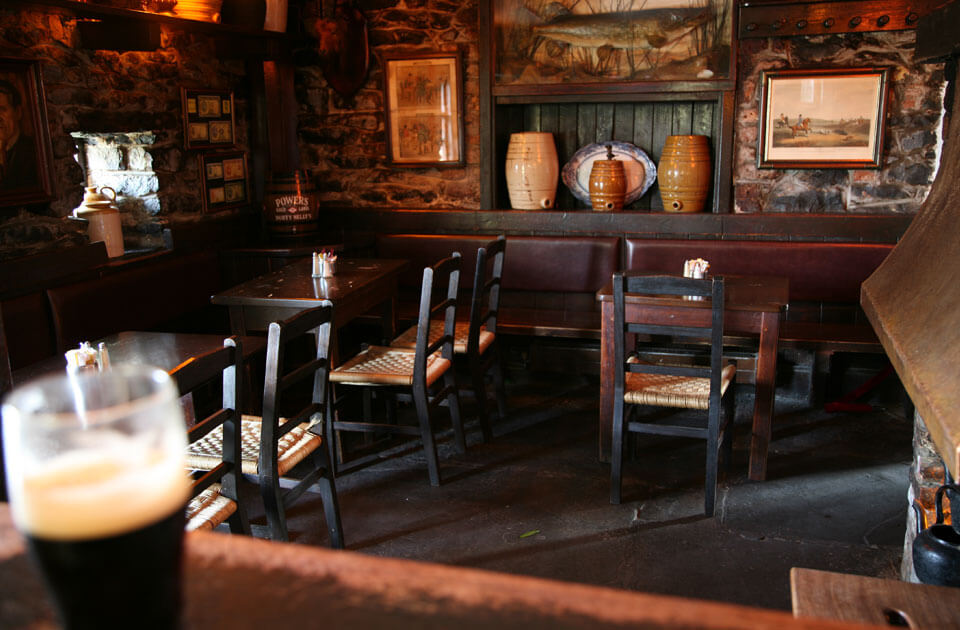 The Church Restaurant
Located in West Cork, Ireland and billing itself as "West Cork's most unique dining experience," The Church Restaurant has quite an interesting story. Built in 1883, this gorgeous former Methodist church was meticulously restored to become a restaurant in 2005. Unfortunately, a large fire caused massive damage, therefore it was renovated into a unique and seamless mix of antiques from near and far. While enjoying a locally sourced meal here, discover exceptional items such as the reclaimed staircase from a French mansion, Gothic panels from a London church, and the cast iron balcony from a chapel in Wales. With so much to see, including the high ceilings and large stained-glass panels, you are sure to enjoy your traditional Irish meal here.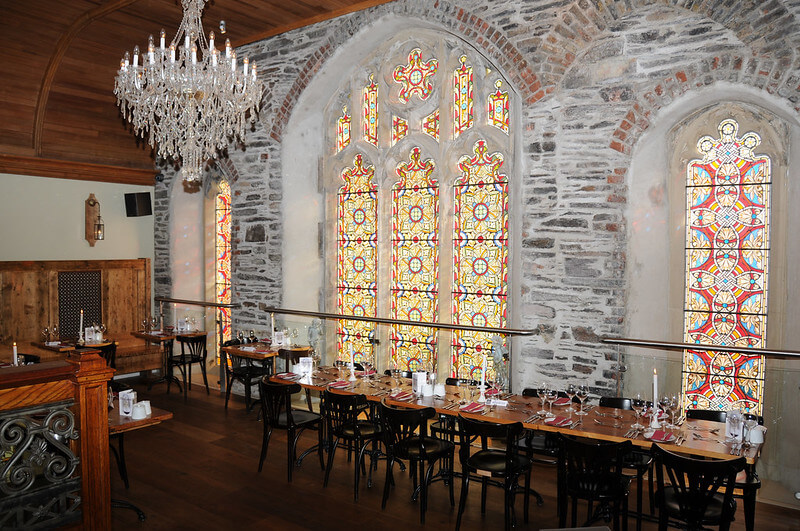 If you would like a personalized Ireland vacation, contact one of our Destination Experts today so that we can start planning!