Museums and Galleries to Visit in London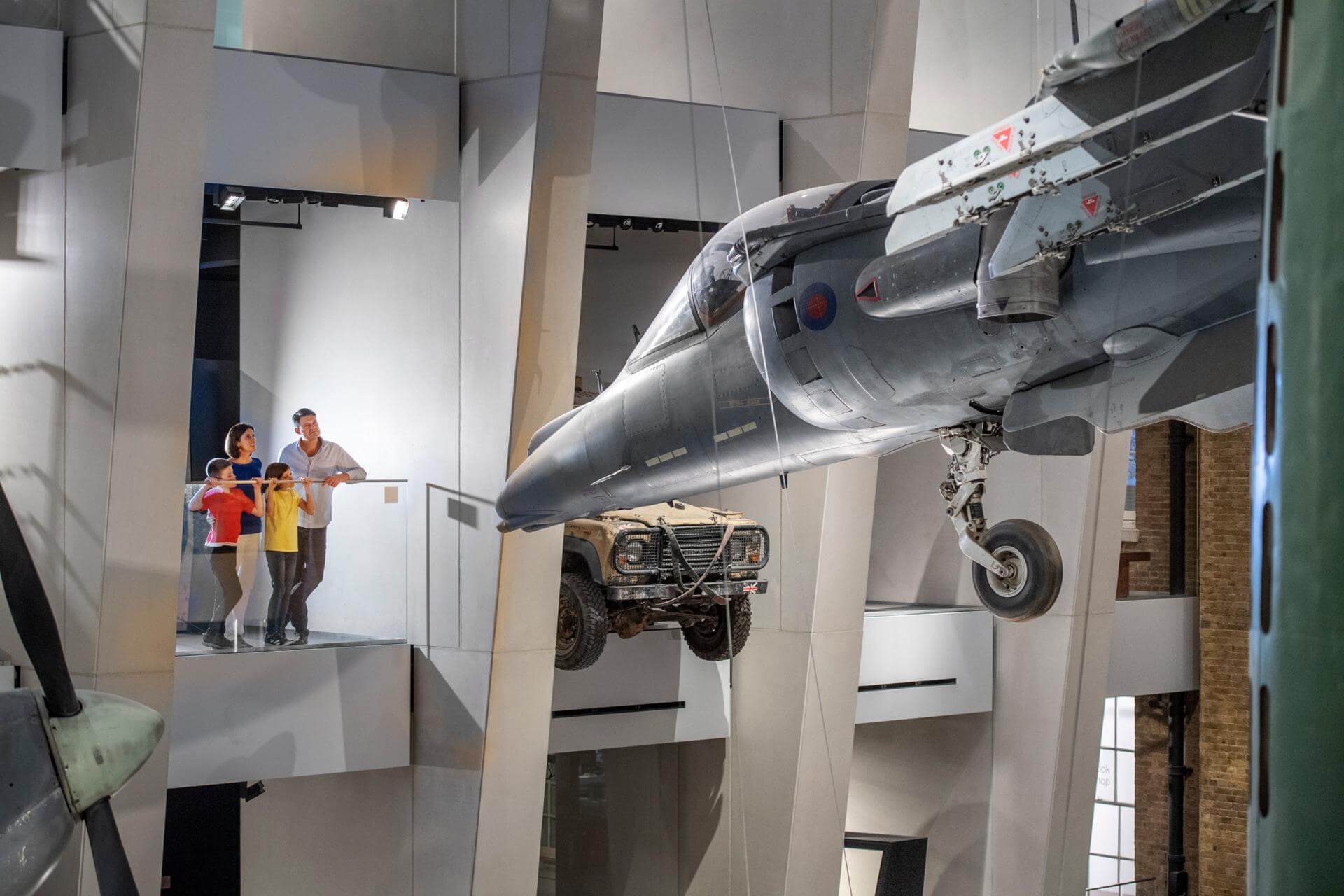 Few cities in the world compare to the fantastic museums and galleries available to visit in London. And, the majority are either free or have a low entry cost! On your London vacation, you can learn local and world history, as well as see items known the world over. During your visit, we suggest you utilize the services of a knowledgeable guide to enhance your travel experience. Also, private and behind-the-scenes tours can usually be arranged and included in your Across the Pond Vacations Tailor-Made Tour. Below we have listed eight great museums, three galleries, and even a library to consider exploring on your next London vacation.
The British Museum
The most well-known London museum to visit is The British Museum. It has more than 8 million objects in its collection, including the Lewis Chessmen (pictured below), Rosetta Stone, and sculptures that once topped Athens' Acropolis. Younger visitors will enjoy the hands-on exhibits and a children's audio tour with scavenger hunt.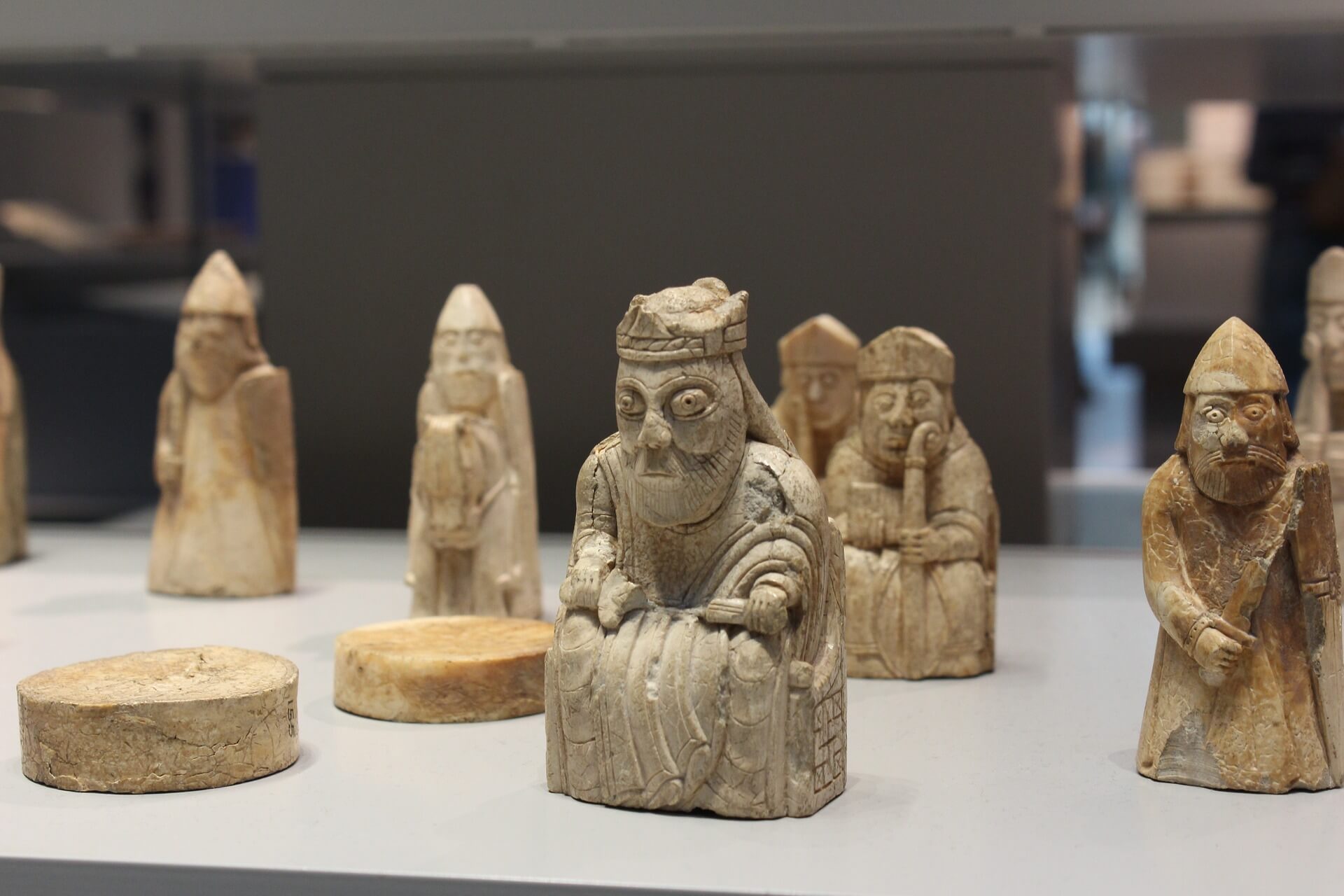 Natural History Museum
Another "must see" while on a London visit is the Natural History Museum, with its world-famous dinosaur displays and millions of items representing 4.5 billion years of natural history. From the iconic suspended blue whale skeleton to galleries with animals, minerals and fossils – visitors will find plenty to appreciate. Children will be attracted to the bright colors and interactive displays in galleries like "Volcanoes and Earthquakes" where they can experience an earthquake simulator.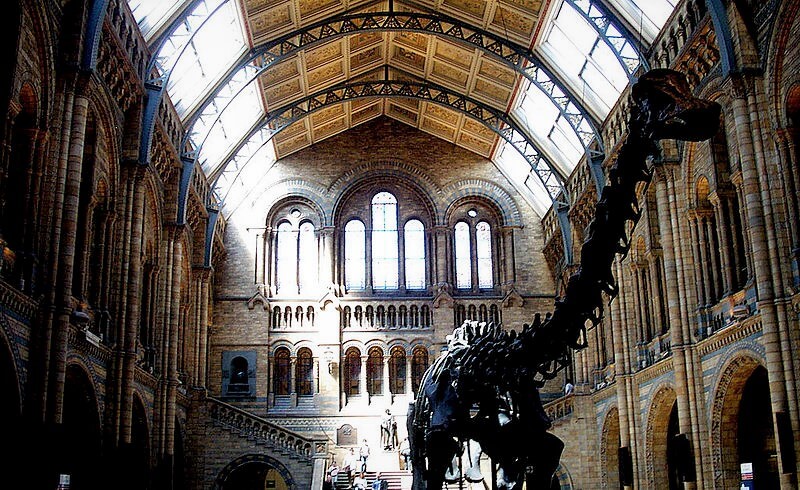 Victoria and Albert Museum
The V&A Museum is the world's leading museum of art and design, making it a great stop on your trip. On display are objects from every age and culture, including the largest fashion collection in the world. Gorgeous costumes from Swan Lake to Lion King, and items from the artists Prince and Mick Jagger can be found. There are so many interesting displays to discover, such as sculptures, furniture, dinnerware, and carpets.
Museum of London
Delve into the history of this great city at the Museum of London, which tells the story of London from prehistoric to modern times. See objects such as leather pails used to fight the Great Fire of 1666 and the original bronze Art Deco lifts from Selfridge's department store. The presentations are designed to appeal to all ages, with a Victorian streetscape recreation and specially-designed interactive children's galleries.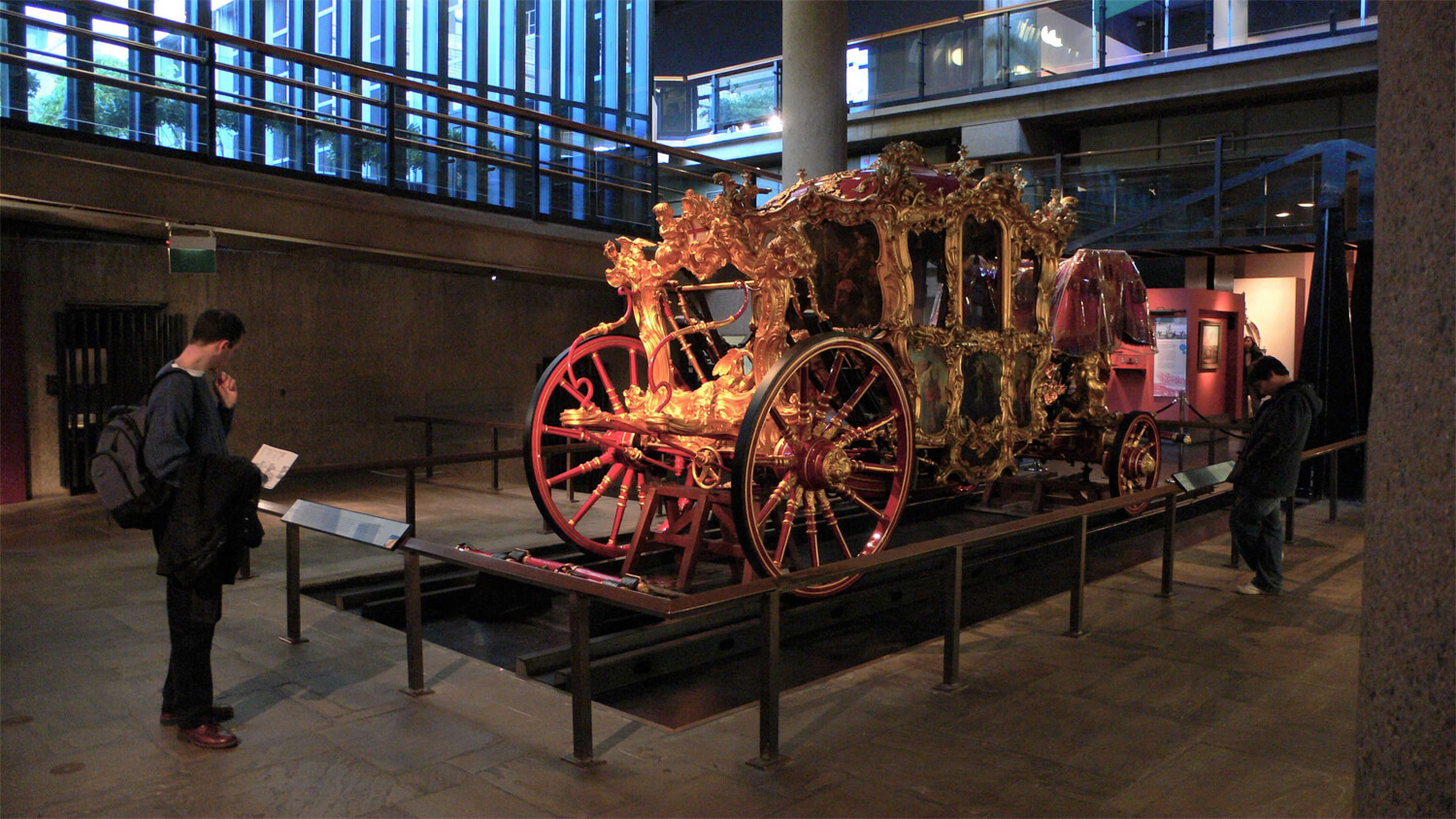 Royal Air Force Museum
All ages are sure to enjoy a trip to the RAF Museum which has 6 hangars of wartime machinery to explore. To get the youngest visitors engaged, pick up a free STEM Backpack that includes games and puzzles on Science, Technology, Engineering and Math. For even more fun and a small fee, you can experience the 4D Theater or flight simulators.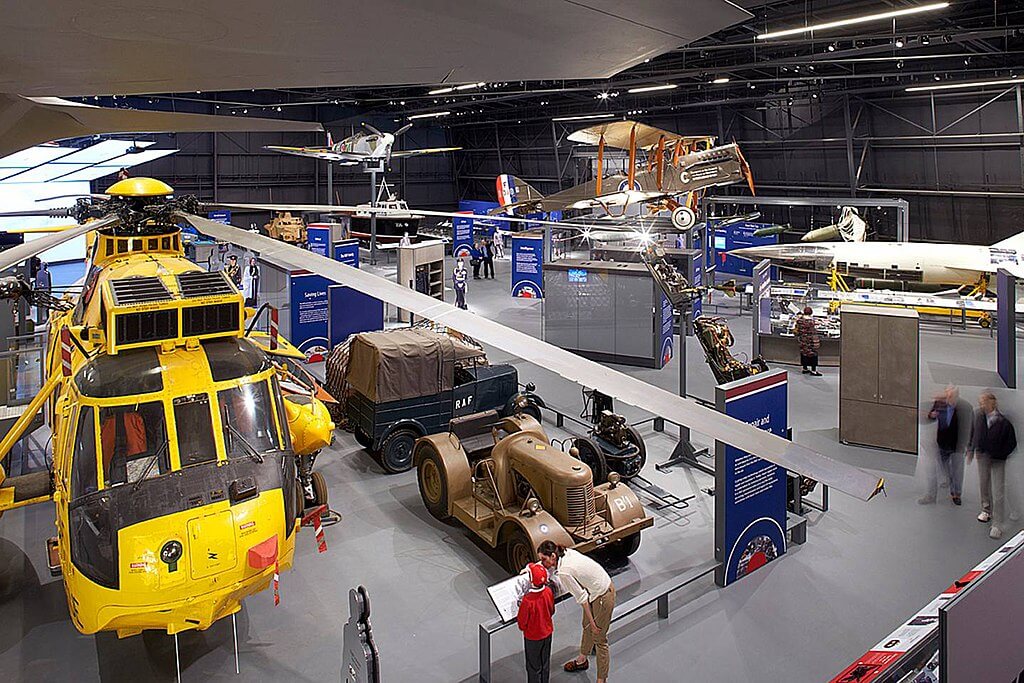 National Maritime Museum
A vacation is a great time to learn some history, and the National Maritime Museum delivers. Discover the story of Admiral Nelson, who put a stop to Napoleon's plan to invade England. Artifacts of Nelson's are on display along with the popular artwork 'Nelson's Ship In a Bottle' (pictured below) which makes for a great "selfie". Additional highlights of the museum are Burmese swords, antique handcrafted ship models and antique drug paraphernalia that tell of the opium wars. There are also plenty of interactive activities for little explorers to stay engaged.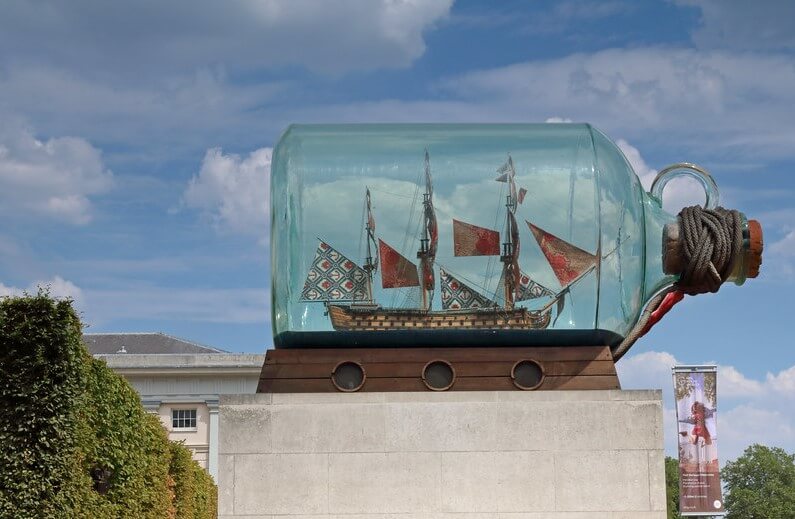 Imperial War Museum
When planning a trip to London, a visit to a wartime museum might not be a first thought, but the Imperial War Museum is sure to impress. From dramatic displays to exhibits on wartime heroes, all ages can find something of interest. Gaze at the suspended Harrier jet and Spitfire plane and examine the T-34 tank and Reuters Land Rover damaged by a rocket attack in Gaza. Younger visitors will enjoy the Kid's Guide (for a small fee) that includes stories of displays, as well as fun activities.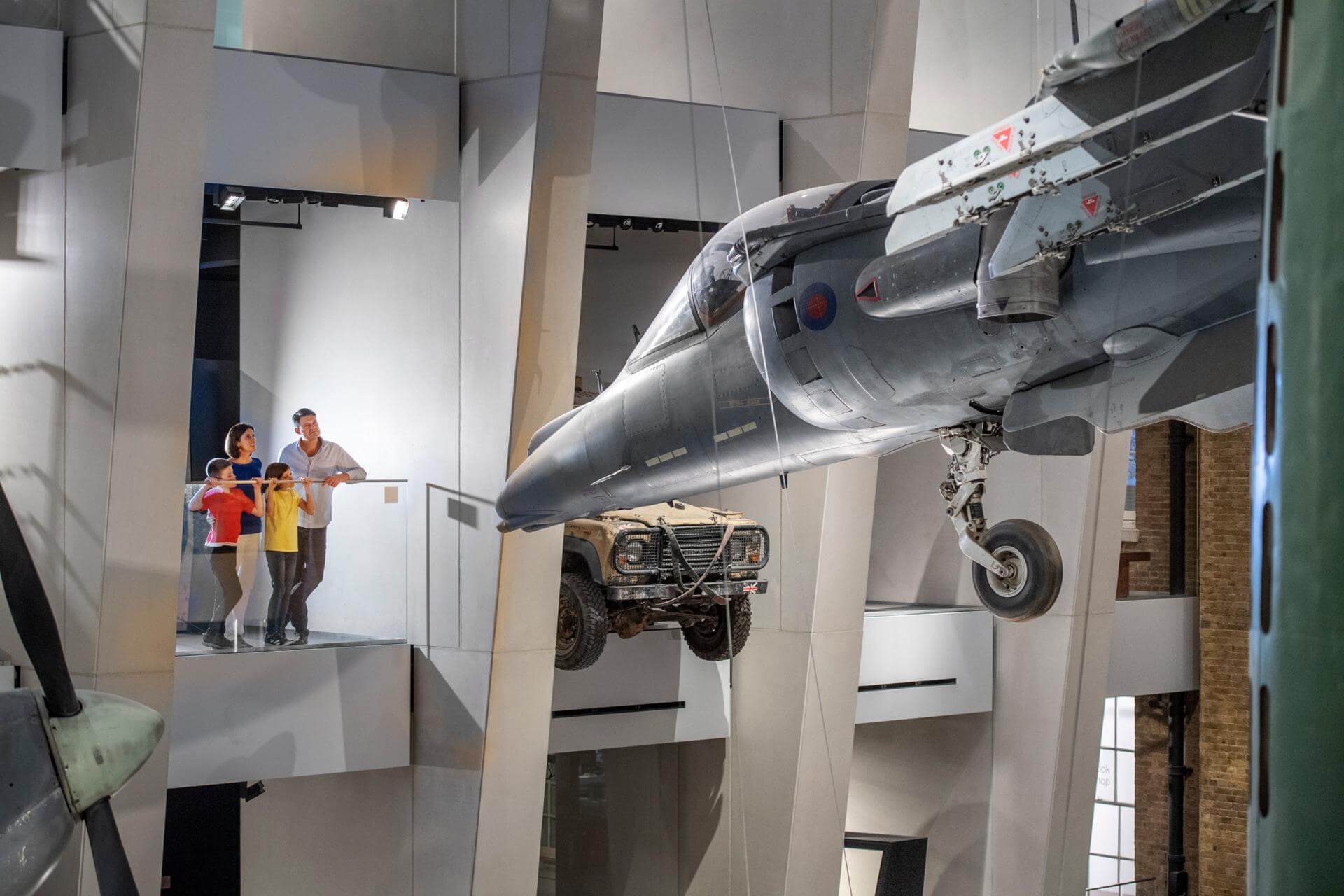 Museum of the Home
The Museum of the Home will make for an interesting stop on your vacation as it includes displays of typical home life throughout the ages. Outside, walk the gardens that include Tudor style to modern roof gardens. Inside, explore the recreated living spaces in the "Rooms Through Time" display based on real London homes from 1630 to 1990. Included are interactive exhibits that allow you to participate, such as sitting on the couch and playing a vintage Super Nintendo game!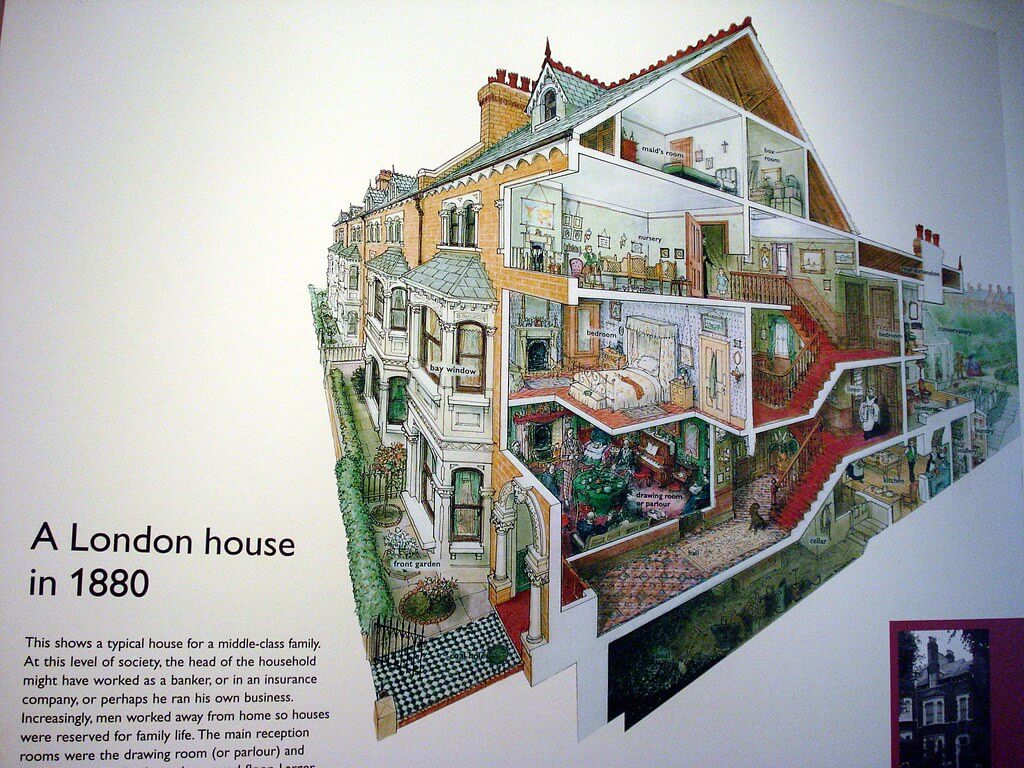 The National Gallery
A great stop on your vacation is The National Gallery which houses a collection of paintings in the Western European tradition from the 13th to 19th centuries. See the works of famous artists such as Da Vinci, Michelangelo, Rembrandt, and Seurat. For young and old, this is a wonderful way to view works you are sure to recognize!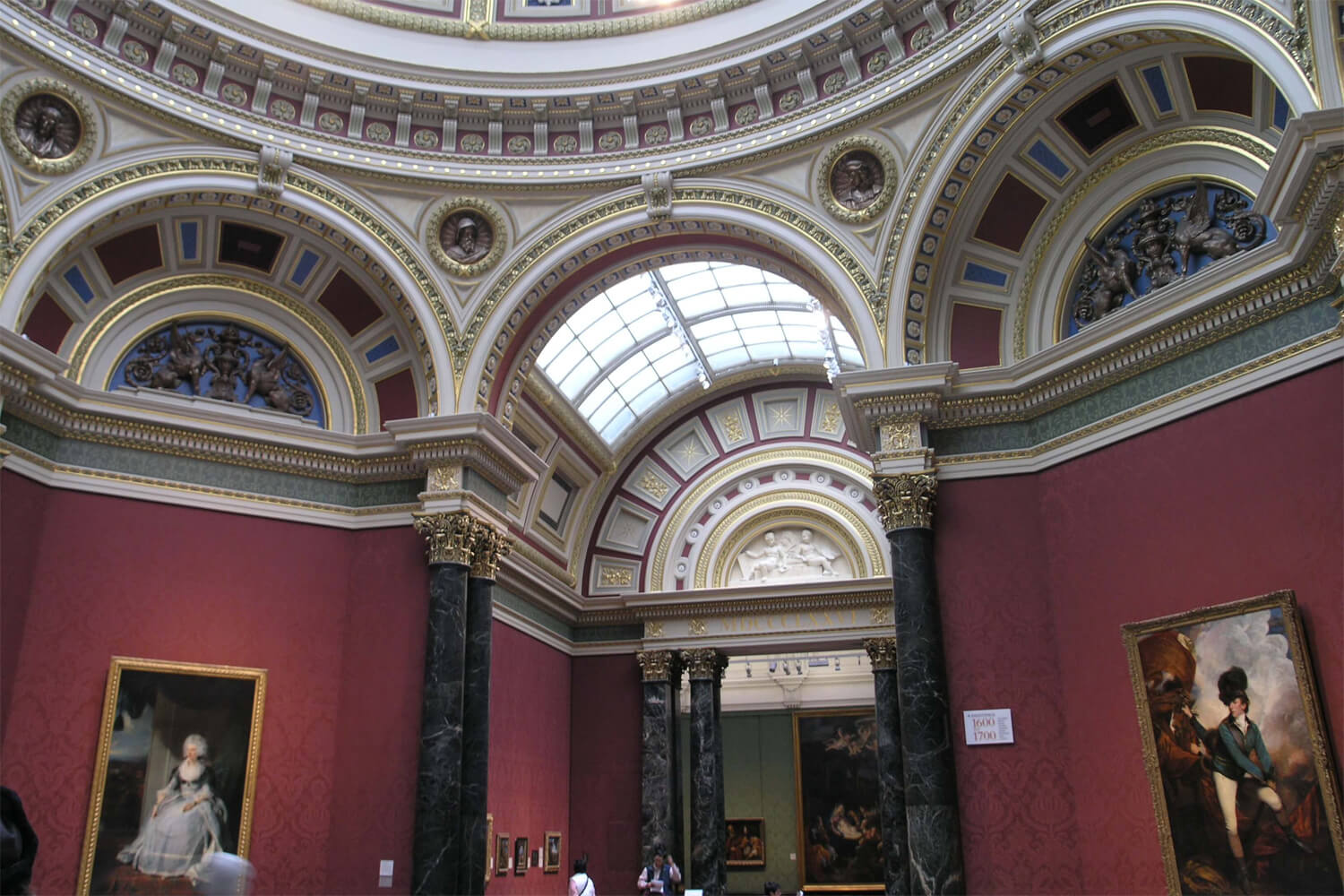 Tate Modern
Take a trip across the Thames to the Tate Modern, home of international modern art. There is a reason this has become a top tourist attraction since its opening in 2000. Here you can explore the colorful and unique through many forms of modern art from around the world. The museum includes unique activities like the "Drawing Bar" where you can get creative on a sketch pad, or the large touch-sensitive screens to learn the timeline of modern art. After exploring the exhibits, head to their bar which offers gorgeous city views.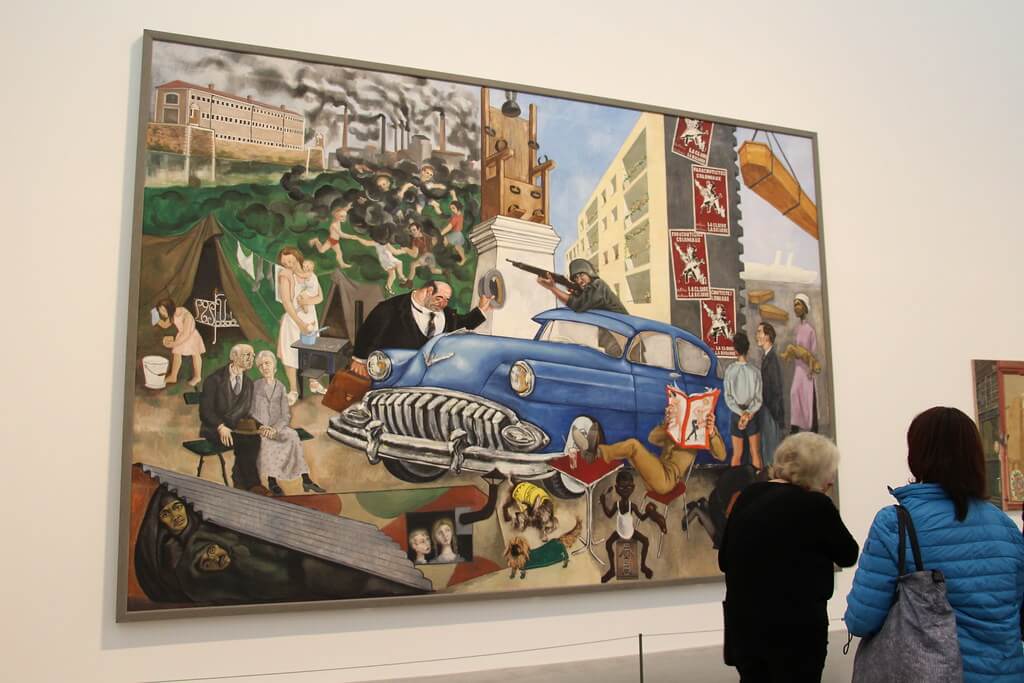 National Portrait Gallery
Last, but not least to visit on your trip, is the National Portrait Gallery with portraits of noteworthy British people. You will find paintings, sculptures, photographs and miniatures to examine. The collections span from 1485 to present day making it a real lesson in history and current events.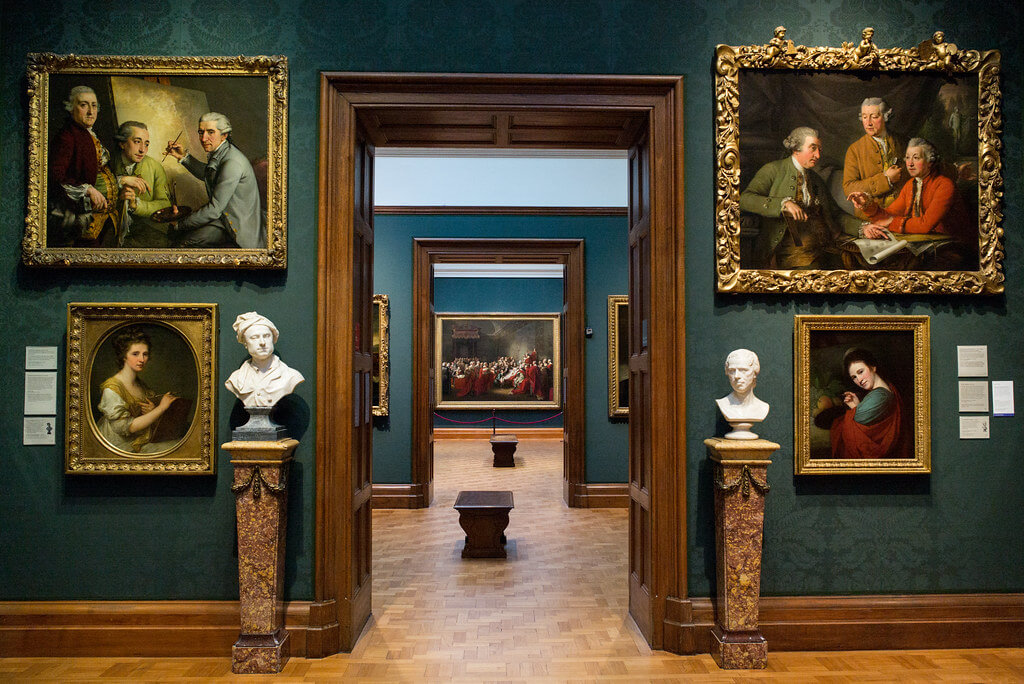 The British Library
The British Library is worth your time on a London vacation as here you'll find some of the most precious books and journals owned by the United Kingdom. See such unique originals as Lewis Carroll's hand-drawn copy of "Alice's Adventures in Wonderland," lyrics by The Beatles, and the oldest known Christian Bible. To keep the kids engaged, they also offer a Family Trail to unique and interesting objects.